---
---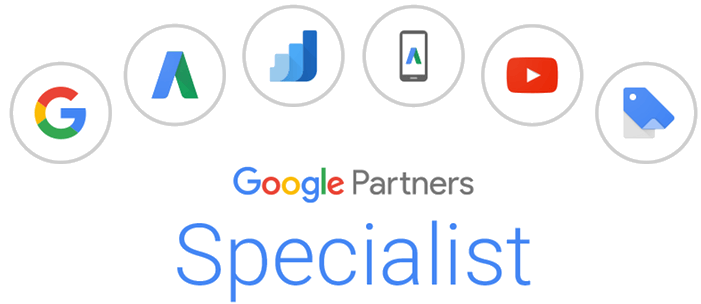 ---
Decatur is a bustling city in Alabama known for its rich history and thriving industries. As a center for business and innovation, Decatur offers numerous opportunities for businesses to grow and succeed. With the help of RankWorks, a leading SEO agency in Decatur, you can enhance your online presence and attract more customers.

Our team of experienced SEO specialists has been serving Decatur business owners for years, making us one of the most trusted and successful SEO agencies in the area. We understand the unique challenges and requirements of businesses in Decatur, and we have the knowledge and expertise to help you achieve your SEO goals with premium digital marketing services.
Search Engine Optimization (SEO)
We offer Search Engine Optimization (SEO) and marketing services to ensure that your business is listed across top directories. An effective SEO and online marketing strategy helps drive more relevant traffic, leads, sales, and ultimately revenue and profit for your business.
---
Our digital marketing company is dedicated to providing an effective search engine optimization strategy tailor-made for your business. We specialize in the following SEO and digital marketing services:
SEO Audits:
Our SEO audits are a crucial first step in any SEO campaign. We analyze your website's current status and identify areas for improvement to enhance your search engine ranking and visibility.


Keyword Research:
Choosing the right keywords is essential for attracting organic traffic to your website. Our expert team will conduct thorough keyword research to identify the most relevant and high-performing keywords for your business.


UX Design and Development:
We believe that a great user experience is vital for the success of your website. Our team will work closely with you to ensure that your website is user-friendly and optimized for search rankings.
---
---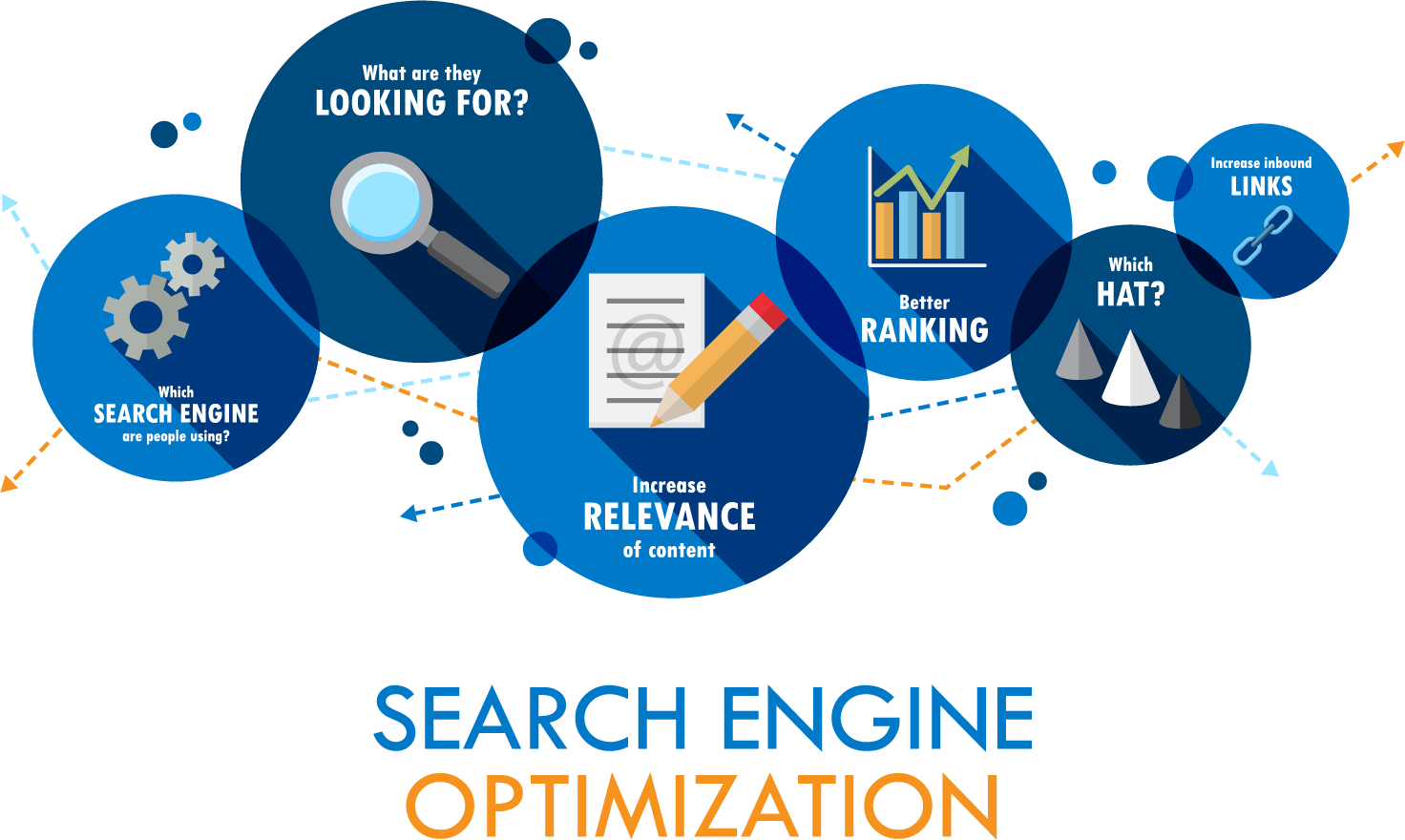 ---
---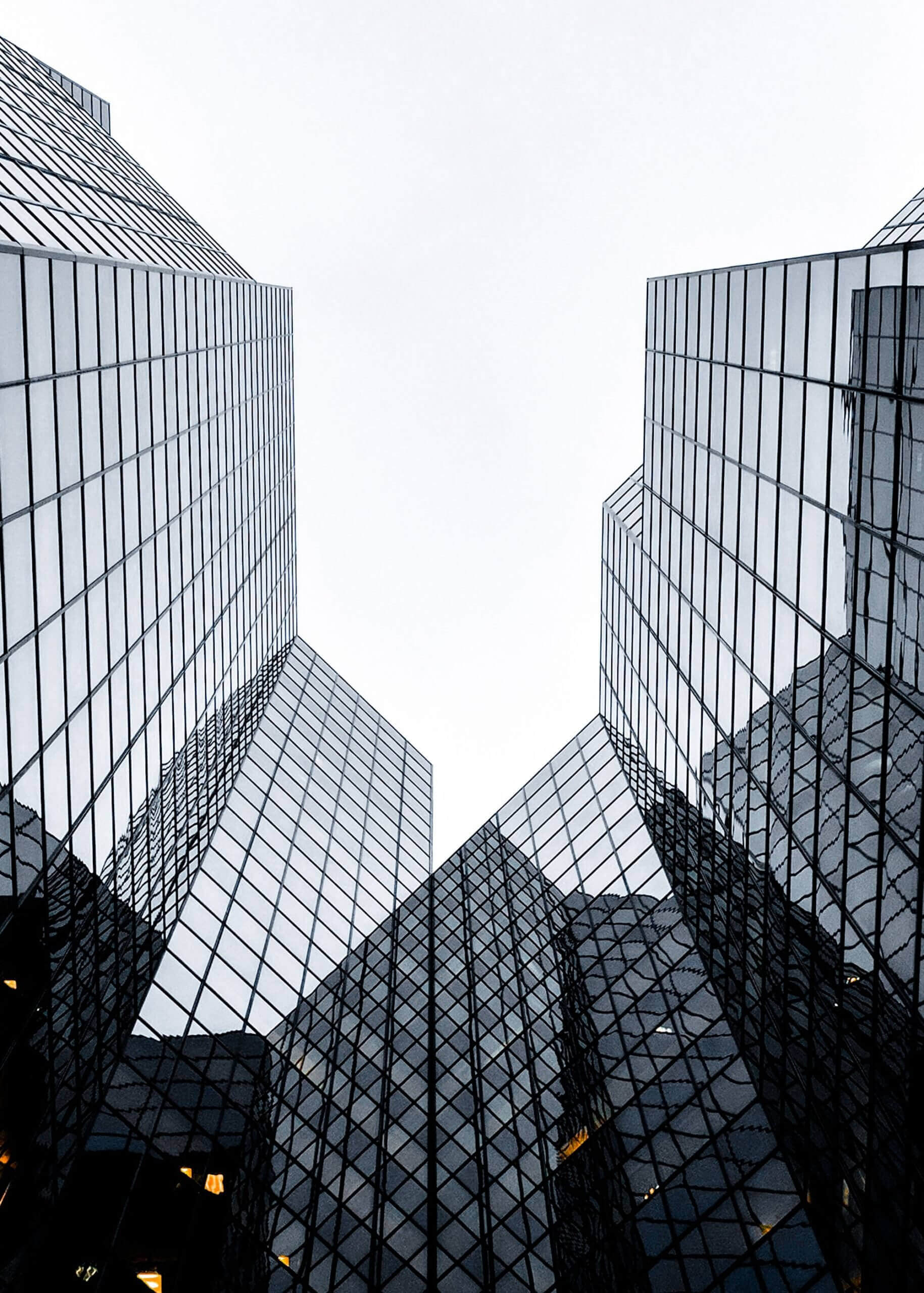 ---
---
---
Site Speed & Mobile Page Speed Optimization:
This essential piece of the puzzle ensures that your webpage loads quickly across all devices, thus preventing penalties from Google search engine rankings.


Content Creation & Content Marketing:
High-quality and relevant content is key to attracting organic traffic and increasing conversions. Our content specialists will develop a content marketing strategy that aligns with your target audience and boosts your website's visibility.


Link Building:
Building high-quality backlinks is essential for improving your search engine rankings. Our team will help you build relevant and authoritative backlinks that comply with search engine guidelines.


Penalty Recovery:
If your website has been penalized by search engines and is experiencing a decline in traffic, our penalty recovery experts can help. We will analyze the issues, develop a recovery plan, and get your website back on track.

Fix Indexing & Crawl Errors:
If your web pages are not being indexed by search engines, it can hinder your online visibility. Our team will identify and fix any indexing or crawl errors, ensuring that your website is properly indexed for maximum visibility.
Free Brand Positioning Analysis.
---
Local Market Analysis

Plan of action

Tangible Results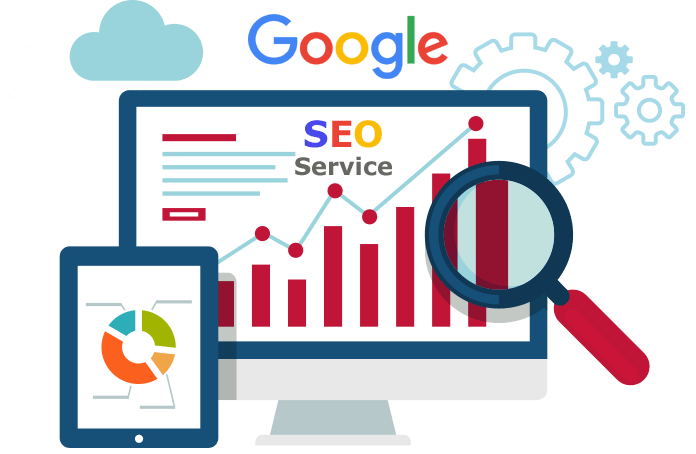 ---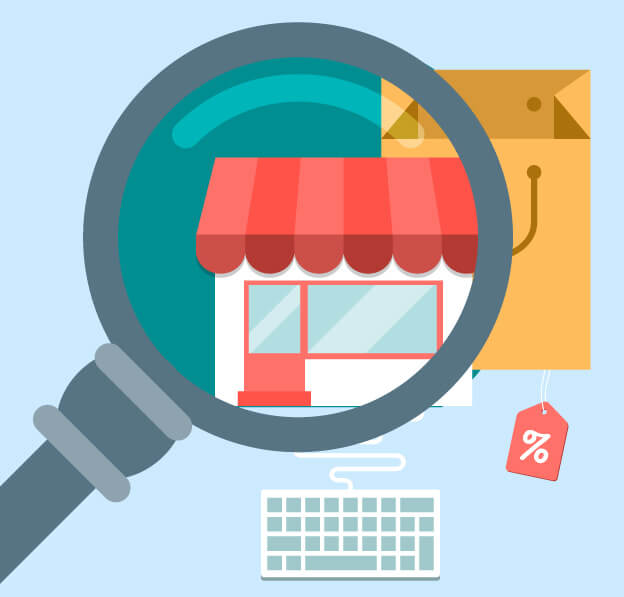 ---
---
Choose Our Local SEO Experts to Help Achieve Your Business Goals in Decatur
When it comes to choosing an SEO expert in Decatur, RankWorks is your top choice. Our local SEO services are designed to help businesses in Decatur achieve their desired results.
---
Google Business Profile Optimization:
Optimizing your Google Business profile is crucial for local search visibility. We will optimize your profile to improve your rankings and attract local customers searching for your products or services.
---
Schema Markups Implementations:
Implementing schema markups can enhance your website's visibility in search engine results. Our experts will help you implement schema markups so that your website appears as rich results, increasing click-through rates.
---
Online Directories Submission:
Being listed in high-quality online directories can significantly boost your local SEO performance. We will submit your business to relevant directories to improve your rankings and increase traffic.
Review Management:
Managing reviews is crucial for maintaining a positive online reputation. We will help you manage your reviews, respond to negative reviews effectively, and improve your overall rating.
Local Citations:
Local citations play a vital role in local SEO. We will ensure that your business is listed accurately and consistently across relevant online directories to improve your local rankings and boost visibility.
Build Local Backlinks:
For local businesses in Decatur, building local backlinks is essential for improving visibility. We will help you build high-quality backlinks from relevant local websites to enhance your search engine rankings.
---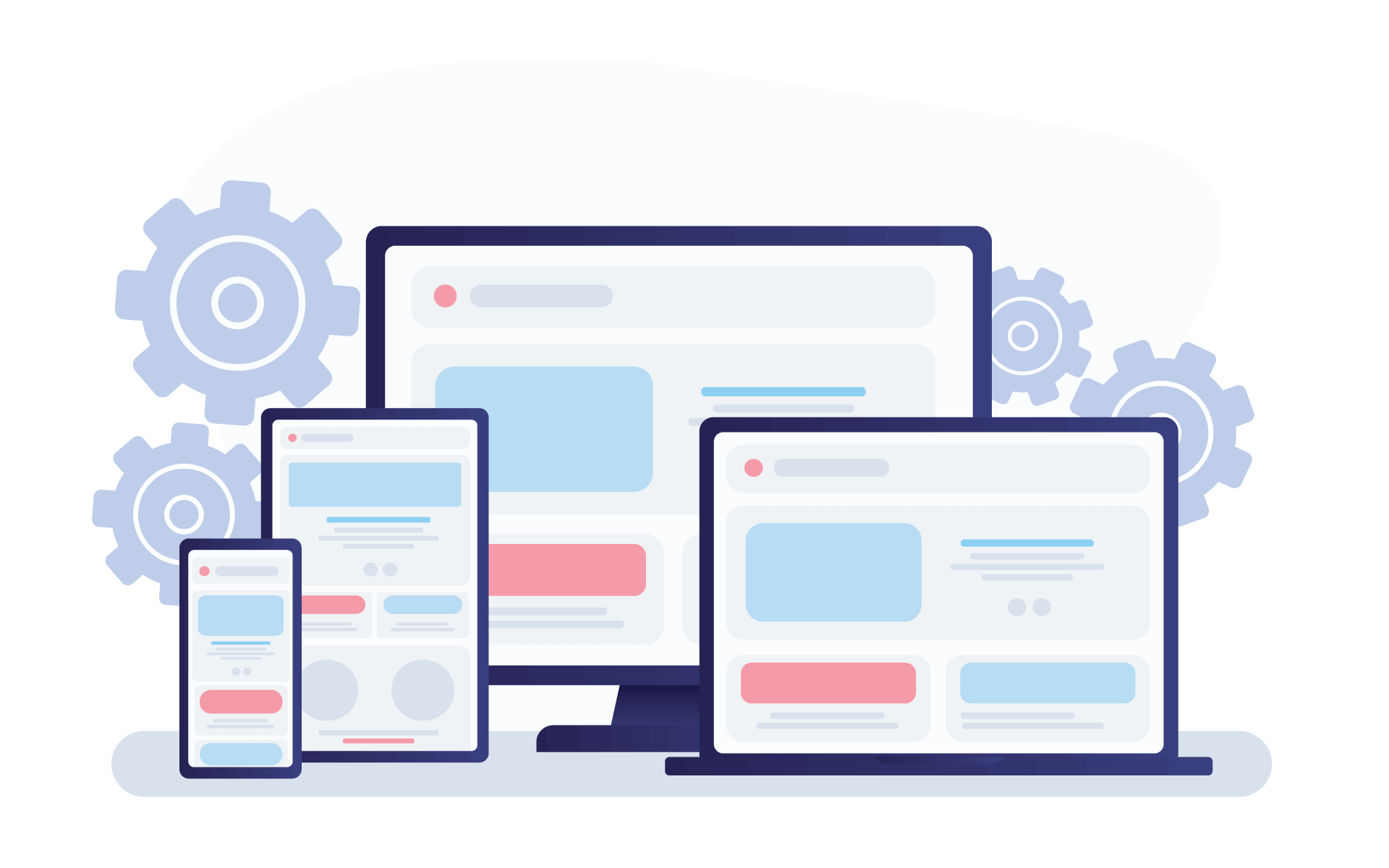 ---
Ecommerce SEO Services in Decatur, AL
If you run an online store in Decatur, our eCommerce SEO services can help you reach more potential customers and increase sales.
Optimize Site Structure:
We will optimize your website's structure and landing pages to ensure easy navigation and a seamless user experience for potential customers.
Fix Technical SEO Issues:
Our technical SEO services will address any technical or on-page errors on your website, ensuring proper indexing and maximum visibility.
Schema Implementation For Products:
---
Implementing schema markups for your products can enhance your visibility in search engine results pages. Our specialists will help you implement schema markups to increase traffic and click-through rates.
Keyword Research for Products & Category Pages:
Researching and implementing optimal keywords for your product and category pages is crucial for attracting targeted traffic. Our experts will conduct thorough research to optimize your pages effectively.
Content Writing for Product or Category Pages:
Compelling and informative content is essential for driving conversions. Our content optimization services will help you create persuasive and keyword-rich content for your product and category pages.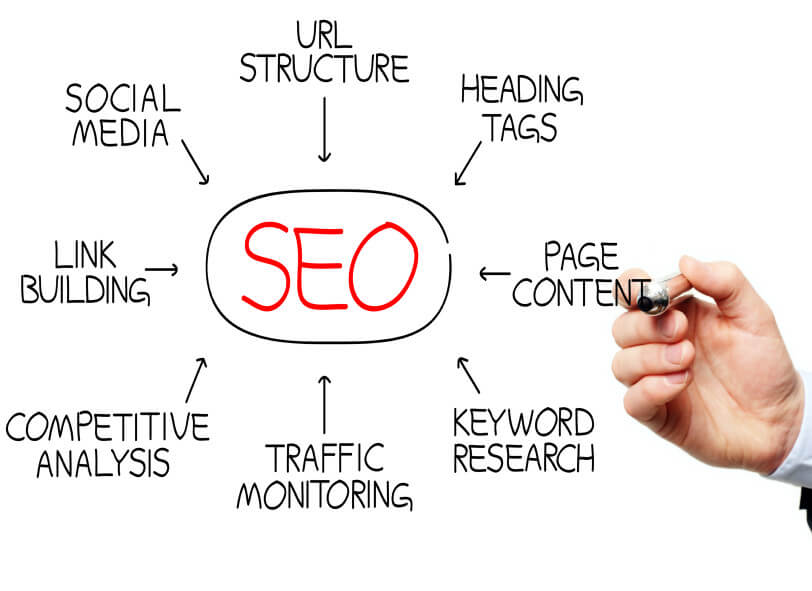 Conversion Rate Optimization:
Bringing traffic to your website is not enough - you need to convert that traffic into sales. Our CRO services will help you optimize your website to increase conversions and generate more revenue.
Enhance User Experience:
A seamless user experience is crucial for online stores. We will help you enhance your website's user experience to improve customer satisfaction and drive more sales.
Choose RankWorks for Results-Driven eCommerce SEO Solutions in Decatur
---
If you're an online store owner in Decatur, RankWorks is here to help you achieve your SEO goals. Our eCommerce SEO services are designed to improve your search engine rankings and attract more targeted traffic to your store.
Shopify SEO Services
As the leading provider of Shopify SEO services in Decatur, we specialize in optimizing Shopify listings and products to rank higher in search engines. Our Shopify speed optimization services will also improve your store's loading time and increase conversions.
WooCommerce SEO Services
If your online store is powered by WooCommerce, our WooCommerce SEO services are tailored to meet your specific needs. We will optimize your website for search engines, improving your rankings and driving more traffic.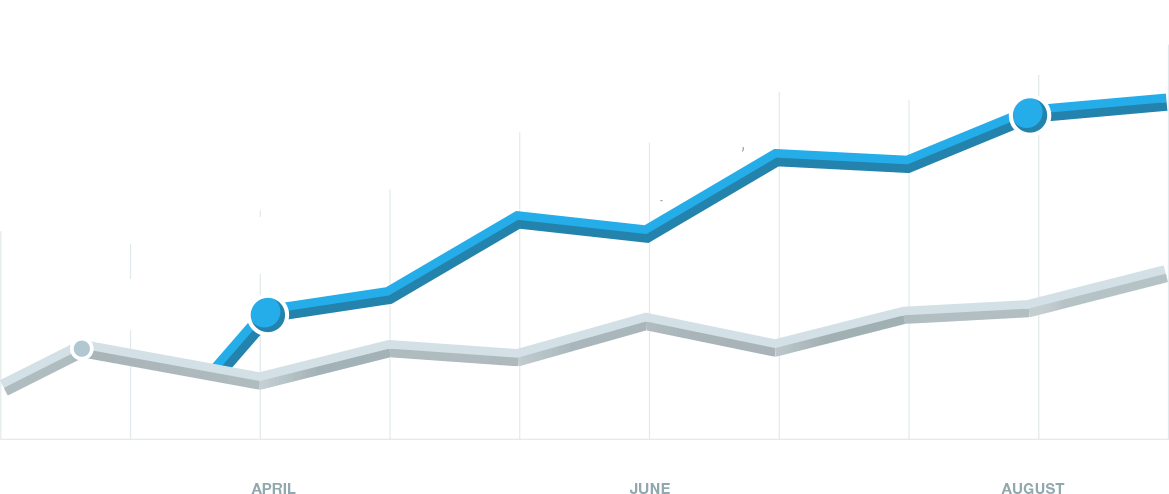 Why Choose RankWorks as Your Decatur SEO Company?
Choosing the right SEO company can make all the difference in your online success. Here's why you should choose RankWorks as your Decatur SEO partner:
Expertise and Knowledge:

Our team of search engine optimization experts has extensive knowledge and experience in the field. We stay up-to-date with the latest industry trends and changes to ensure that your SEO strategies are effective and profitable.
Tailored Solutions:
We understand that every business is unique, and we tailor our SEO strategies to meet your specific needs and goals. Our personalized approach ensures that you get the results you deserve.
100% Satisfaction Guarantee:
We are confident in the quality of our services and offer a 100% satisfaction guarantee. We believe in what we do and strive to deliver exceptional results for our clients.
Ready to Boost Your Online Presence in Decatur? Contact Us Today!
If you're ready to take your business to new heights, contact RankWorks today for the best search engine optimization services in Decatur. Our team of experts is here to answer any questions you may have and help you get started on your SEO journey. Get in touch with us and request your free SEO audit now!