---
---
Get More Customers and Sales From Pinterest
---
Every e-commerce store needs to attract website visitors to make online sales. Choosing the right digital marketing agency as a partner is the first step in building brand awareness and getting your products and services in front of the right audience on Pinterest.
---
RankWorks has a team of Pinterest experts who will help build awareness by creating a campaign objective for advertising on Pinterest. Your dedicated ads manager will assist you with creating content for Pins, develop different ad formats, and design a marketing strategy that will work at building traffic to your website.
---
---
Why is Pinterest Advertising important for my e-commerce business?
---
---
Pinterest offers a unique visual platform that is perfect for targeting ads to users who are actively looking to make purchases. What makes Pinterest such a valuable advertising platform is that it helps target users when they're still undecided on what they want buy. Basically, Pinterest is the perfect online social media platform that can be optimized to target buyers who are researching and planning what they want to buy. These buyers are still undecided on what they want to purchase and they're looking for inspiration to help guide them as they start to make their decisions. These undecided buyers are searching on Pinterest for topics and keywords that they are interested in learning more about. This means that they are looking at Pins and deciding if they should take action. Your RankWorks ads manager will assist you by creating targeted ads in Pinterest using different Pinterest ad formats. Our goal is to help you create strong ad campaigns that will target Pinterest users and increase your e-commerce sales.
---
Pinterest Brand Development Consultation
---
Market Analysis

Plan of action

Tangible Results
---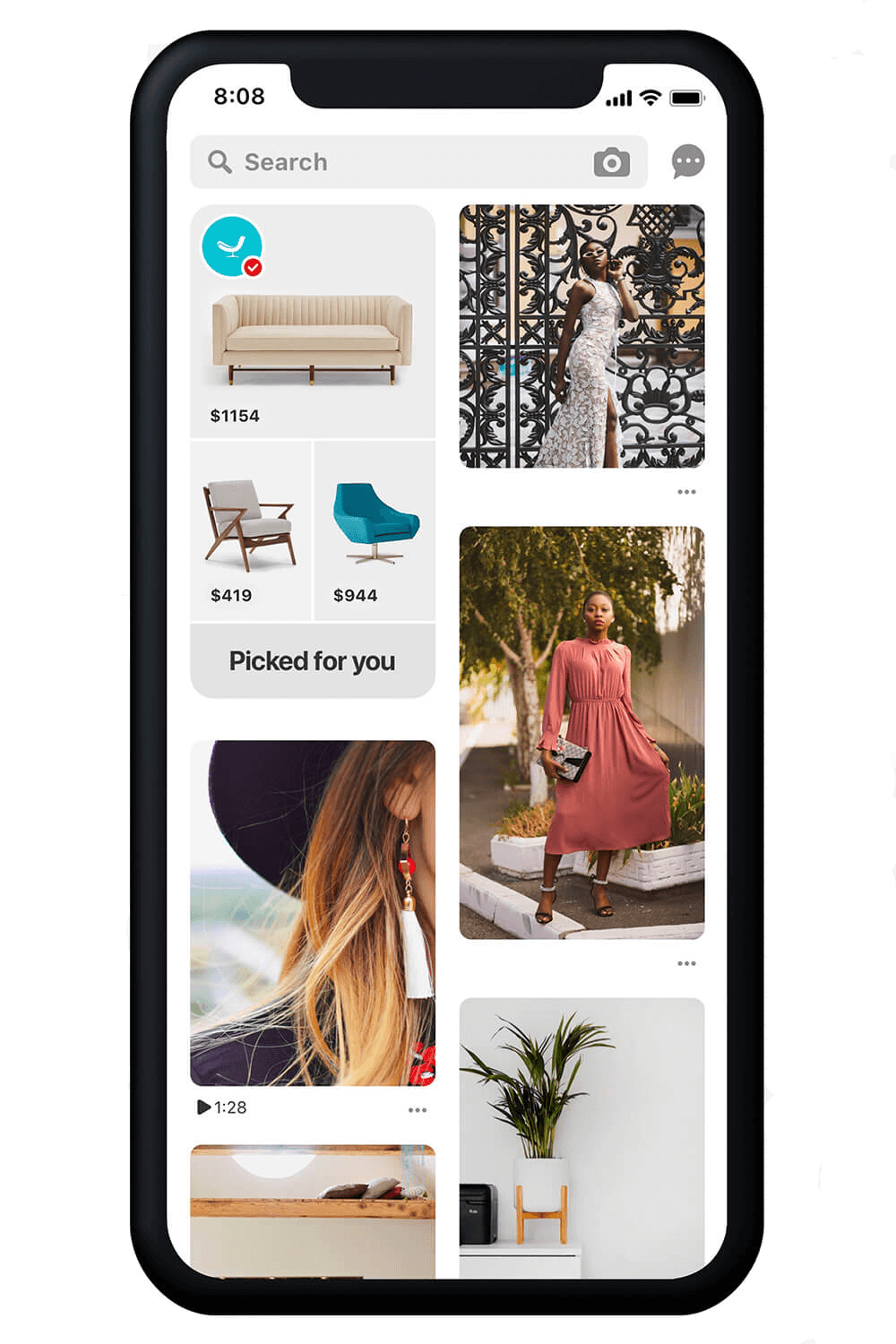 ---
---
Reach the right audience at the right moment using promoted pins
---
---
Pinterest marketing is a challenge for most business owners who are already too busy focusing on their daily tasks. To help your business achieve success, RankWorks employs specialists who are experts at using Pinterest ads manager that will effectively serve out Pinterest ads to your target audience.
Did you know how many active users Pinterest has? Pinterest is becoming a very popular social media platform. It has 367 million monthly active users around the world and is growing at a very fast rate. There are over 240 billion Pins saved and 5 billion Pinterest Boards that have been created.
---
Did you know that 97% of the top searches on Pinterest are non-branded?
This means that people are searching the social media platform for particular Pins but do not have a brand in mind. This is a great opportunity to introduce your company's brand through promoted video formats such as rich Pins or video Pins or in that matter any other promoted Pin that can target Pinterest users.
---
---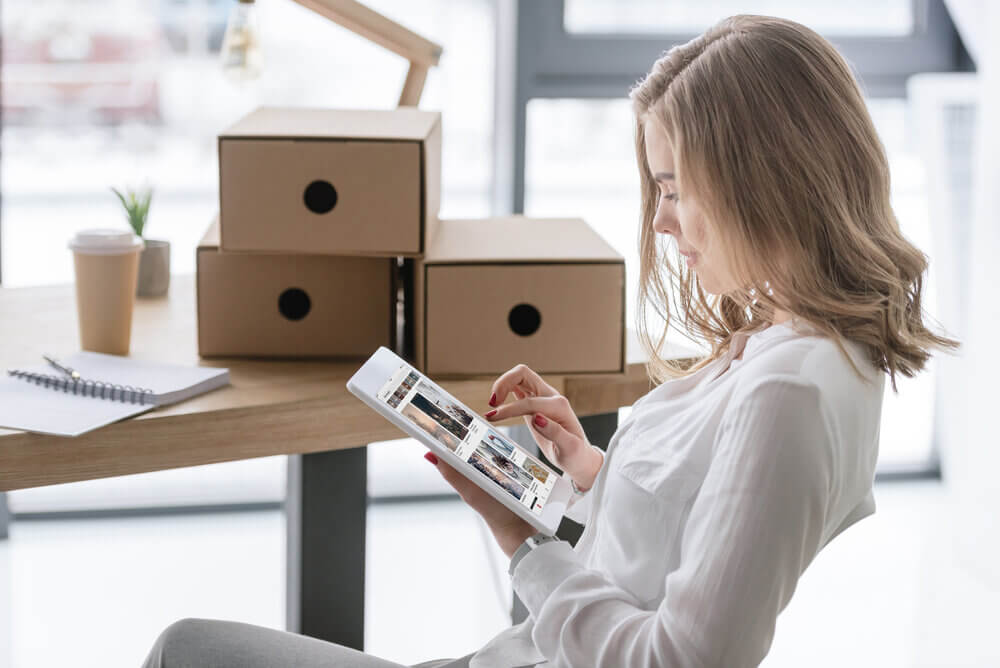 ---
People come to Pinterest to plan a purchase
---
If you're looking for a unique way to get people to visit your e-commerce store or online business then you need RankWorks to help manage your Pinterest marketing efforts. Promoted pins offer the best way to drive targeted Pinterest users to your website. A Pinterest ads manager will assist you with a marketing strategy and help create brand awareness using different Pinterest ad formats. Advertising on Pinterest can be difficult but having a RankWorks digital marketing expert working for your online business is a sure way to succeed.
Pinterest users make online purchases based on keyword searches
---
Pinterest acts like a search engine for Pins or boards. Most Pinterest users search for topics that they are interested in learning more about and our goal is to make sure that our clients Pins get found first.
Advertising is not difficult when you're working with a RankWorks digital ads expert. Pinterest offers an opportunity to grow your business online by actively creating Pinterest content and publishing visually appealing or engaging Pins. 85% of weekly Pinners have bought something based on Pins they see from company brands. Therefore, sharing relevant content with Pinterest users is an important marketing strategy and an important process when creating an ad campaign. When making digital marketing decisions RankWorks will provide you with access to Pinterest analytics in order to discover what keywords are being used to discover your company's Pins. Advertising with RankWorks insures that you have an expert working for you!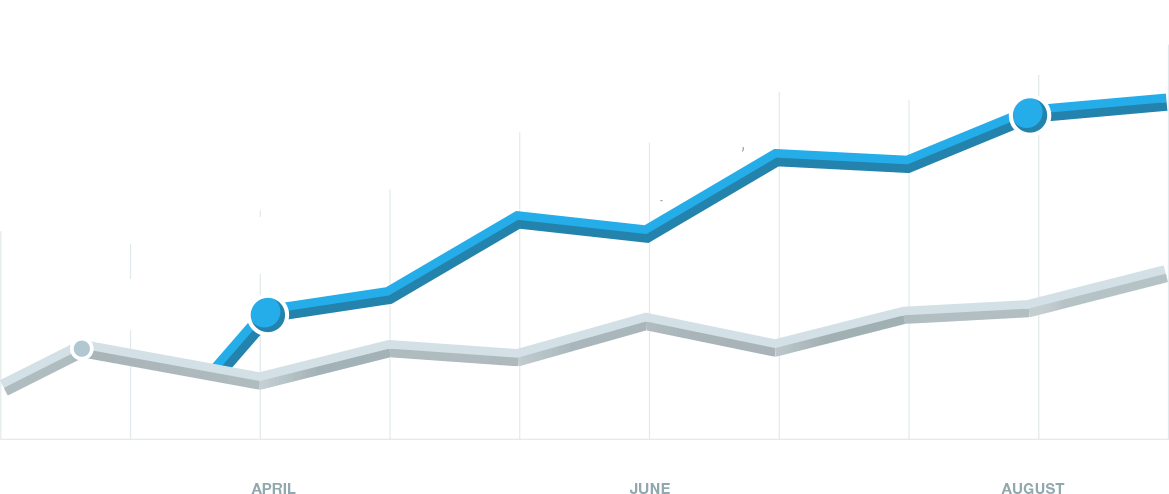 Shopping starts on Pinterest
---
2 in 3 Pinners say that Pinterest is where they go to find an idea, product or service they can trust
---
There are more that 367 million monthly active Pinners worldwide creating and posting Pins on Pinterest. Is your online business ready to use Pinterest Marketing to engage with these Pinterest users? You can use Pinterest to create brand awareness buy discovering a target audience and creating a promoted Pin that will speak to that audience. The goal is to introduce your company brand to active Pinterest users. There are a variety of ways of using promoted Pins to engage your audience. Pinterest advertising provides businesses the ability to use Pinterest Pins to promote products and services online. Shopping Pins, video Pins, rich Pins, promoted video Pins, Static Pins, dynamic retargeting Pins, carousel Pins, are all different types of Pinterest ads that can be used when you choose your campaign.
Why do most ecommerce businesses give up on Pinterest?
Using Pinterest Ads Manager can be a daunting task for any business owner who is not familiar with how online marketing works. It can cost a lot of money getting an advertising campaign setup and optimized to perform conversions. Using Pinterest to drive traffic to a landing page on an e-commerce website is just the start. Growing and scaling Pinterest users that convert into paying customers takes know how, time, and effort. Getting this wrong can cause setbacks in your online marketing strategy. RankWorks will guide you through the entire process of getting your Pinterest account setup, creating your branded Pinterest page, and setting up your custom Pinterest ads in the Pinterst Ads Manager. Before you know it you'll be publishing promoted Pins using a multitude of Pinterest ad formats to drive more customer engagement to your online business.
Don't wait any longer. Start promoting your business on Pinterest
If your business needs a strong online marketing strategy then maybe Pinterest advertising is what you're looking for. Pinterest marketing can generate tons of new website visitors and generate new clients that will shop online when they see your Pins. RankWorks will allow you to choose your campaign, create your ads, and get you started by building brand awareness. We will guide you with tailoring a target audience for your business and give you insights on where to improve based on the Pinterest analytics. Rankworks can also help with landing page design and video ads creation. We welcome all kinds of creative ads campaign to work on because there is no marketing strategy too difficult for us to handle. Remember that most people use Pinterest to decide their next purchase and start their search early. Will your business be there when someone is making a purchasing decision on Pinterest? Don't wait any longer and start your Pinterest marketing today with RankWorks!
---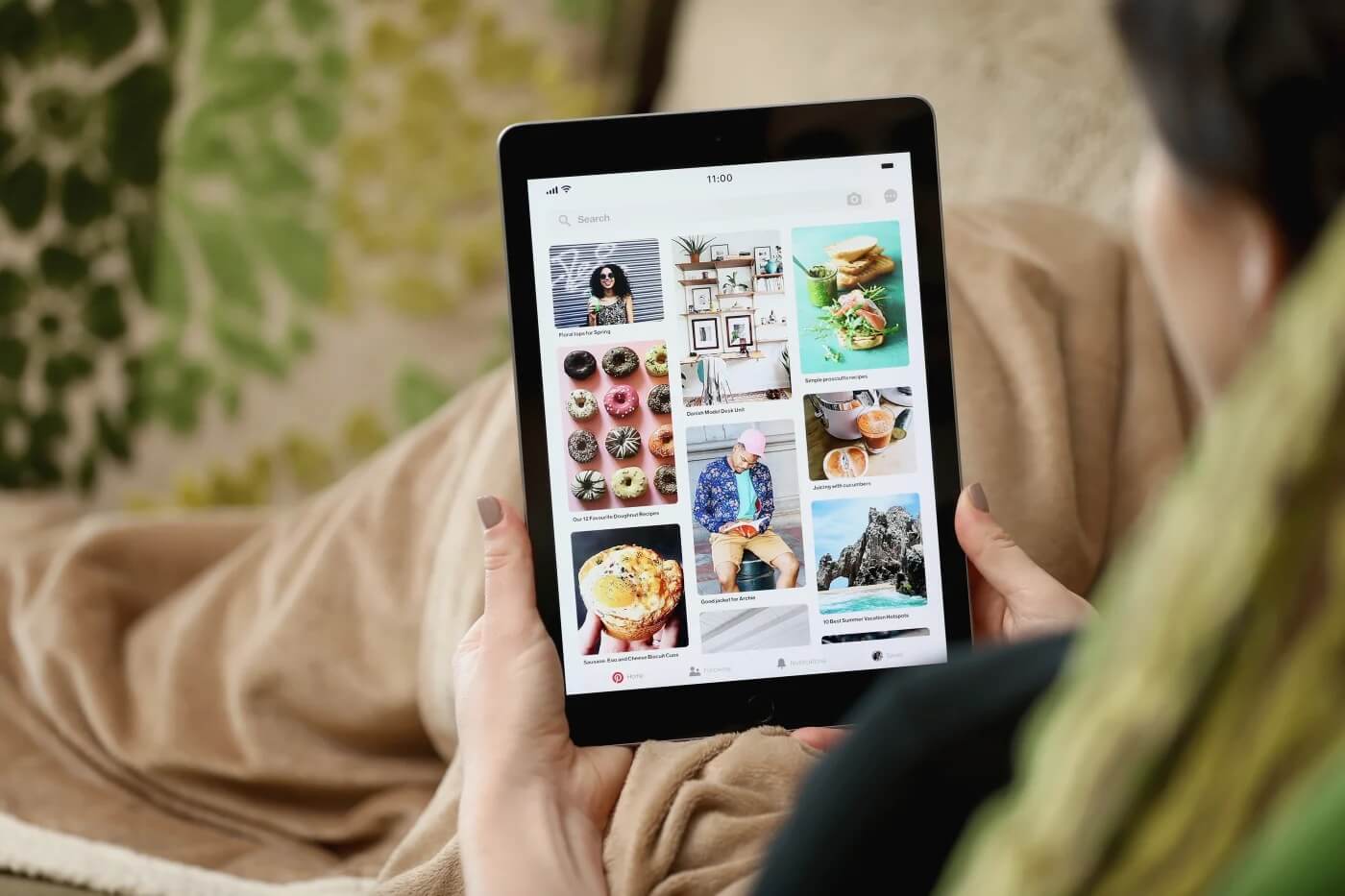 Discover what makes Pinterest so valuable for online advertisers and digital marketers. Let RankWorks handle all the heavy lifting by optimizing Pinterest's advertising platform for your business.