---
---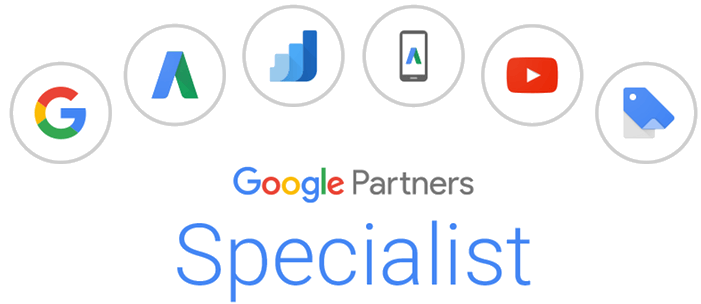 ---
Located on the southeastern coast of Florida, Miami is best known for its beautiful beaches and vibrant nightlife. Besides being a famous tourist destination, Miami is also a central hub for finance, commerce, culture, and international trade. From startups to established businesses, it's a diverse marketplace where competition is stiff.
For several years, RankWorks's search engine optimization specialists have been serving business owners in Miami, establishing our reputation as one of the most proficient and successful SEO agencies in the country. We take pride in our team of Miami SEO experts who have a deep understanding of the latest SEO techniques and trends, as well as the unique Miami market.
We have a successful track record of helping businesses in Miami achieve their desired results in organic search engine ranking and organic traffic. If you're in search of the best SEO services in Miami, trust our Miami SEO consultants to deliver exceptional results.
Search Engine Optimization (SEO)
We offer Search Engine Optimization (SEO) and marketing services to ensure that your business is listed across top directories. An effective SEO and online marketing strategy helps drive more relevant traffic, leads, sales, and ultimately revenue and profit for your business.
---
We develop SEO strategies that work, and track our progress and success using specialized tools such as Google Analytics to make sure you're on target. Our digital marketing company offers the following SEO services:


SEO Audits:
We assist businesses by conducting comprehensive SEO audits to get a clear understanding of the current status of their websites, determining what needs to be done to enhance their rankings and visibility.


Keyword Research:
We carry out in-depth research to identify the most suitable keywords relevant to your business, to ensure your website ranks for the right search queries, increasing organic traffic.


UX Design and Development:
We believe a user-friendly website is key to successful digital marketing. We'll ensure that your website is designed with the goal of creating a positive user experience, in turn improving search engine rankings.
---
---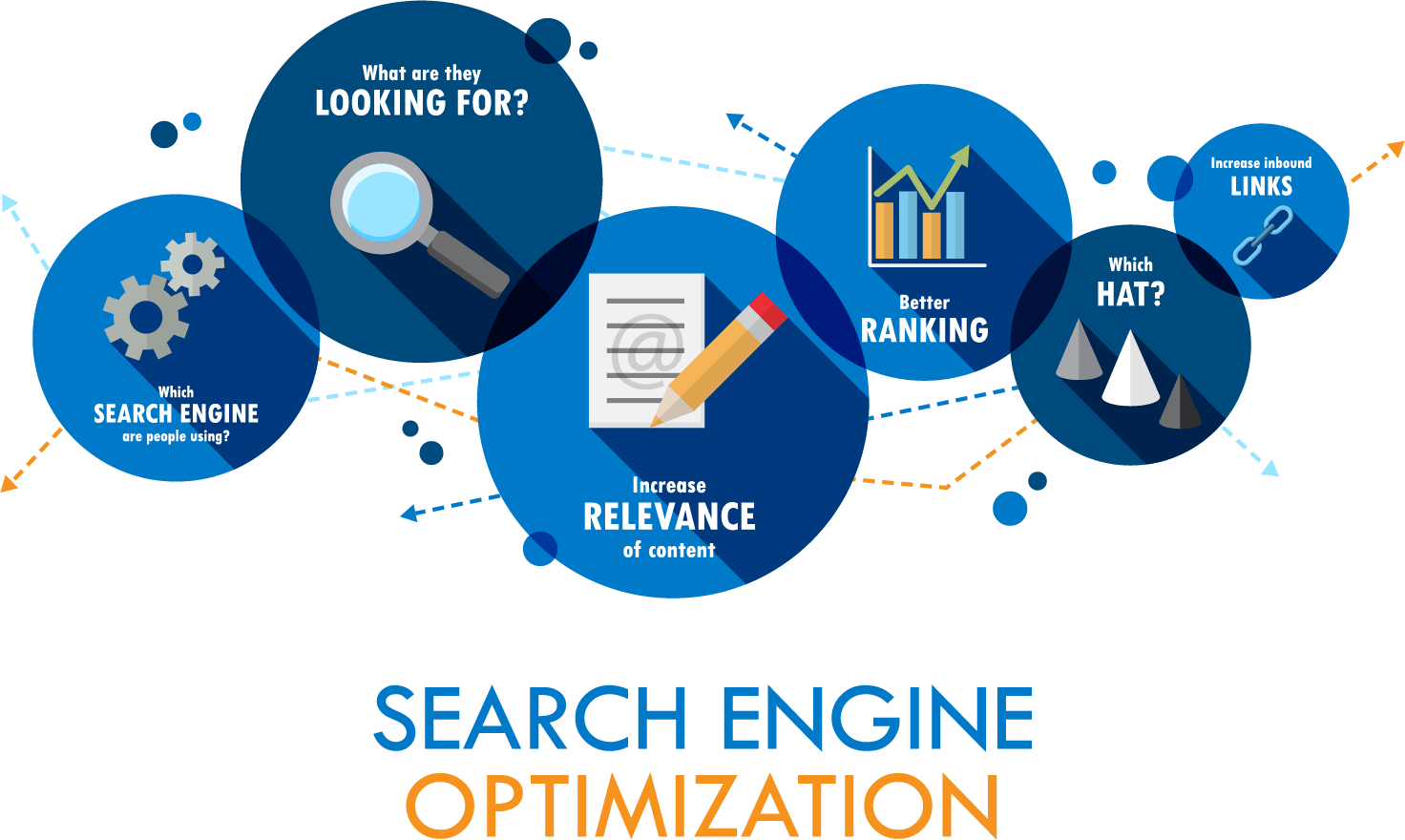 ---
---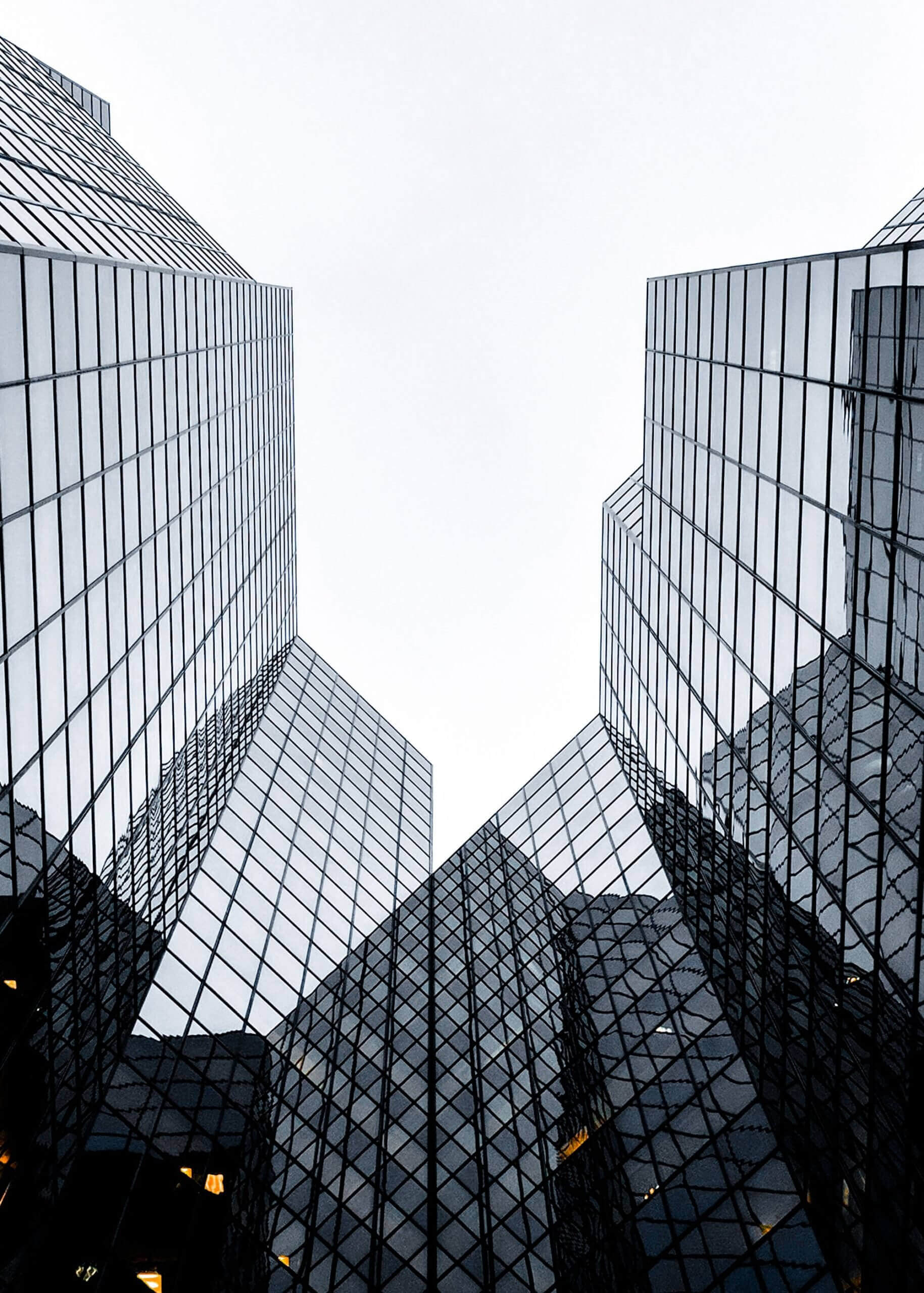 ---
---
---
Site Speed & Mobile Page Speed Optimization:
As a major ranking factor for Google, we prioritize optimizing your site speed. We make sure your website loads rapidly on all devices, maintaining your standing in Google's search engine rankings.


Content Creation & Content Marketing:
Beyond the importance of keyword research is the necessity for high-quality relevant content. We offer content marketing strategy services aimed at increasing organic traffic and conversions on your website.


Link Building:
For a solid SEO performance, you require high-quality backlinks and effective link building within your website. We help you construct relevant and quality links, avoiding the pitfalls that might lead to a Google penalty.


Penalty Recovery:
If your website traffic isn't showing up in search engine results, it may be due to a Google penalty. Our penalty recovery team is well-equipped to get your website back on track.


Fix Indexing & Crawl Errors:
case your web page isn't being indexed by Google or other search engines due to structural or coding errors, our team is ready to troubleshoot these issues. We assure that your site is properly indexed and easily accessible by potential customers.
Free Brand Positioning Analysis.
---
Local Market Analysis

Plan of action

Tangible Results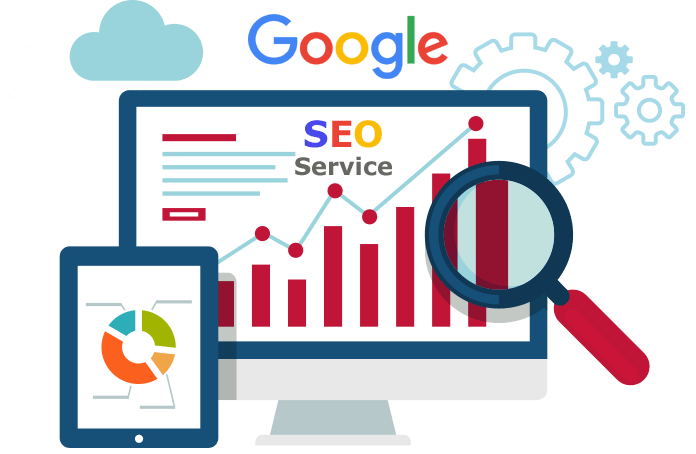 ---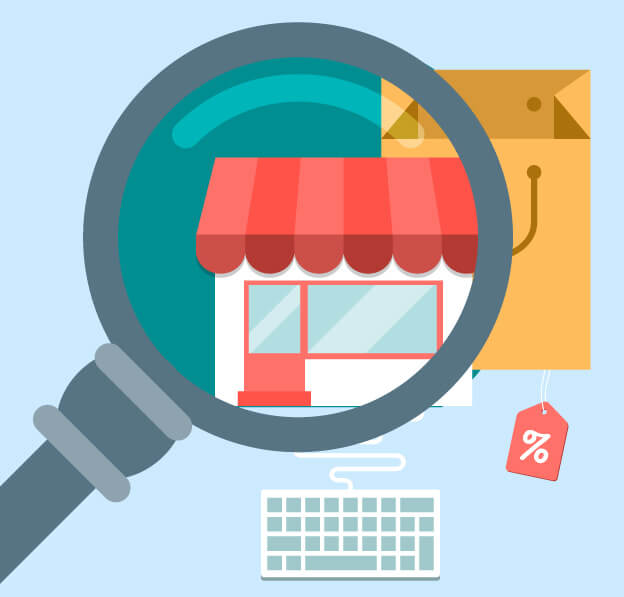 ---
---
Choose Our Local SEO Services Miami Expert To Propel Your Business Growth
When selecting a Miami SEO expert, let RankWorks be your top choice. Our Miami SEO consultants, armed with masterful skills and experience, can facilitate your business's upward trajectory. With our local search engine optimization services, we help you achieve your dreams of digital success.
---
Google Business Profile Optimization:
An incomplete Google Business profile is a lost opportunity for traffic from local searches. We optimize your profile for Google Maps, enabling potential customers to discover you effortlessly.
---
Schema Markups Implementations:
Improve your search engines' visibility with our schema markup service. With this feature, your website can appear as a rich result in search engine results pages, boosting traffic and click-through rates.
---
Online Directories Submission:
Our team submits your business to relevant, high-quality online directories, enhancing your ranking and driving more traffic.
Review Management:
Our review management service helps manage your reviews, enhancing your reputation and rating. We also guide you in professionally tackling negative reviews.
Build Local Backlinks:
For local businesses, we build backlinks from high-quality, relevant websites. It helps boost your search engine rankings and traffic.
Local Citations:
We improve your ranking and increase your traffic by submitting your business to several pertinent and high-quality online directories.
---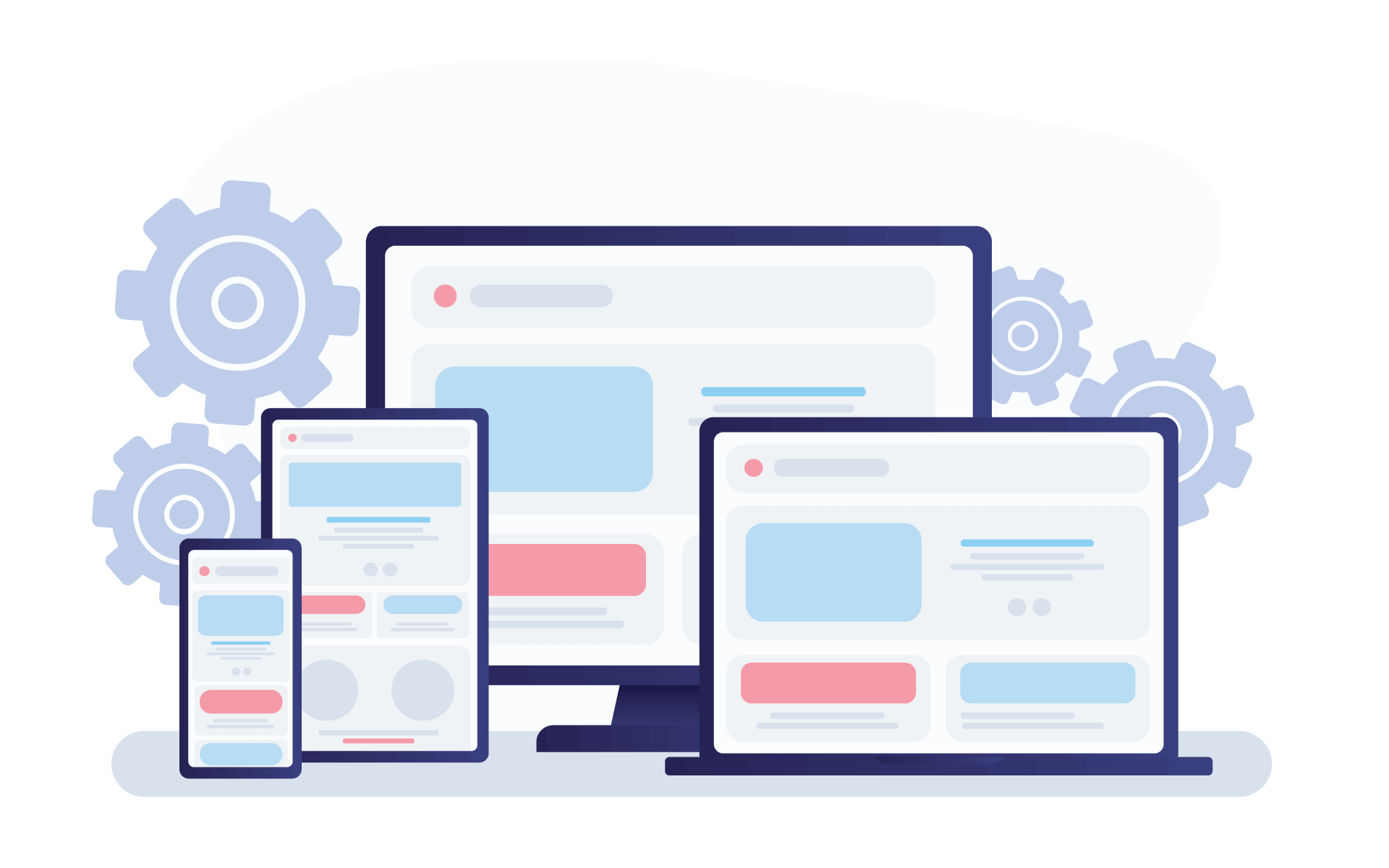 ---
E-commerce SEO Services We Provide in Miami, FL
As more businesses set up their stores online, it's essential to properly optimize your store for easy discovery by potential customers. At RankWorks, we offer premium eCommerce SEO services.
---
Optimize Site Structure:
We optimize your website's structure and landing pages for easy navigation and product discovery.
Fix Technical SEO Issues:
Our technical SEO services rectify any technical or on-page errors in your website, promoting proper indexing by search engines.
Schema Implementation For Products:
---
With our help implementing schema markups, your product pages can become more visible in search engines.
Keyword Research for Products & Category Pages:
Proper use of the right keywords on your product and category pages can enhance your website's discoverability. We help you research and select the right keywords to improve your ranking and increase traffic.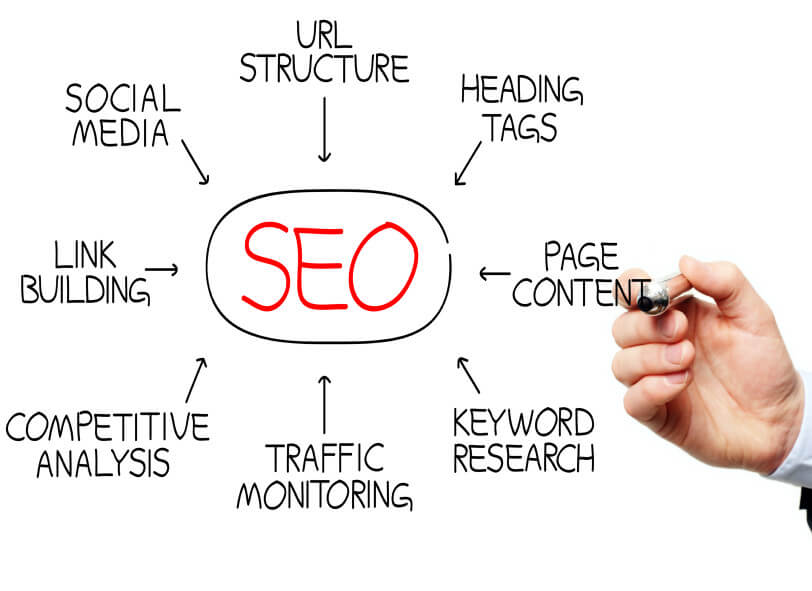 Content Writing for Product or Category Pages:
Our content optimization services can help you write high-quality and keyword-rich content for your product and category pages.
Conversion Rate Optimization:
We help you optimize your website for conversions to monetize increased traffic.
Enhance User Experience:
We enrich your website's user experience, encouraging potential customers' purchase intention.
Our E-commerce SEO Specialists Provide Cost-Effective Solutions for your Online Store
---
Are you an online store owner based in Miami looking to expand your digital footprint and capitalize on your online presence? At RankWorks, we specialize in providing tailor-made SEO solutions for eCommerce businesses that can help place your store in the spotlight. Flaunting a meticulously curated range of ecommerce SEO services, we strive to enhance your search engine rankings and multiply the traffic to your online store.
What's more, our SEO specialists offer practical solutions based on a balanced blend of strategic understanding, technical expertise, industry knowledge, and dedicated customer service. Our account managers are highly skilled and stay up to date with the latest strategies for eCommerce SEO. Our objective is not just to help you fit into the digital market, but to make you stand out in the crowd.
As your trusted SEO partner, RankWorks is committed to delivering results-driven solutions also for custom ecommerce platforms. Whether your online store is locally focused or has an international reach, our team is equipped with the skills and experience to propel you towards your business goals. Harness the power of SEO with RankWorks, and let your online store lead the market in Miami.
Shopify SEO Services:
In a highly competitive eCommerce market, running an optimized Shopify store is vital to success. As a leading provider of SEO services in Miami, we bring an all-inclusive range of Shopify SEO services. From helping your listings and products rank higher in search results to optimizing your Shopify store's speed to ensure faster load times, we've got you covered.
WooCommerce SEO Services:
WooCommerce is yet another widely used eCommerce platform among WordPress users. Our team is well-versed in customizing unique SEO strategies that align with the WooCommerce platform. Implementing our specialist-driven strategies will not only improve your rankings but also increase your website traffic, ensuring your store stays ahead of the competition.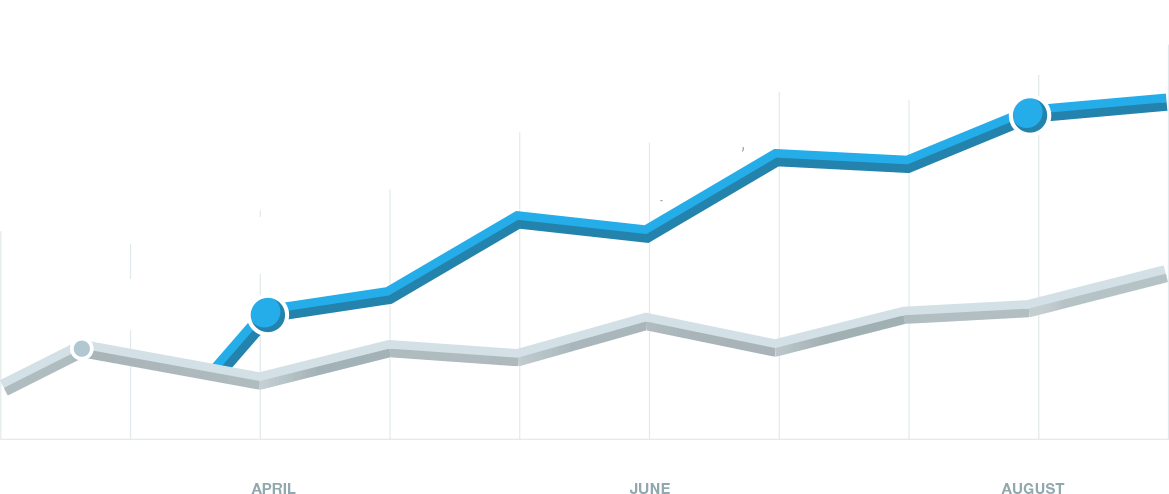 Why Choose RankWorks As Your Miami SEO Company?

At RankWorks, we are proud to stand out from other Miami SEO companies, staying up to date with the latest SEO techniques. We proudly offer an array of services to help you maximize your search engine rankings and customer traffic. Our team of enthusiastic experts are backed by our 100% satisfaction guarantee, and are committed to helping you achieve your business goals.

If you're ready to accelerate your business growth with a winning SEO strategy, get in touch with our marketing agency today to learn more about our SEO services in Miami. We're always ready to answer your questions and get you started.