---
---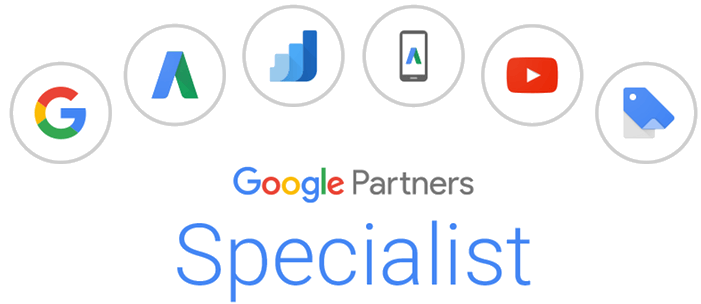 ---
Mobile is a port city in the state of Alabama, United States, and the largest city in Mobile County. It is situated on the western shore of Mobile Bay. Mobile is an industrial hub with a diversified economy featuring sectors such as aerospace, steel manufacturing, shipbuilding, retail, services, construction, medicine, and manufacturing.

RankWorks's SEO specialists have been serving the city of Mobile, AL for many years, and are among the most reputable and successful SEO agencies in the nation. We boast a team of skilled and knowledgeable Mobile SEO experts who are proficient in the latest SEO techniques and trends.

Our SEO management company has a consistent record of assisting businesses in Mobile achieve their desired outcomes in terms of organic search engine ranking and traffic. When seeking the right Mobile SEO company, trust our consultants to deliver the results you desire.
Search Engine Optimization (SEO)
We offer Search Engine Optimization (SEO) and marketing services to ensure that your business is listed across top directories. An effective SEO and online marketing strategy helps drive more relevant traffic, leads, sales, and ultimately revenue and profit for your business.
---
Our digital marketing company is dedicated to creating an SEO strategy that generates results. We specialize in the following search engine optimization services:
SEO Audits:
SEO audits are a fundamental element of any SEO campaign. It enables our team to assess your website's current standing and identify enhancements to uplift your ranking and visibility in search engines.


Keyword Research:
To rank your website, targeted research to identify optimal keywords relevant to your business is necessary. We'll assist you in targeting the right keywords to drive significant organic traffic.


UX Design and Development:
We believe that a user-centric design is critical for a successful website. We'll collaborate with you to ensure your website design is user-friendly and optimized for superior search engine rankings.
---
---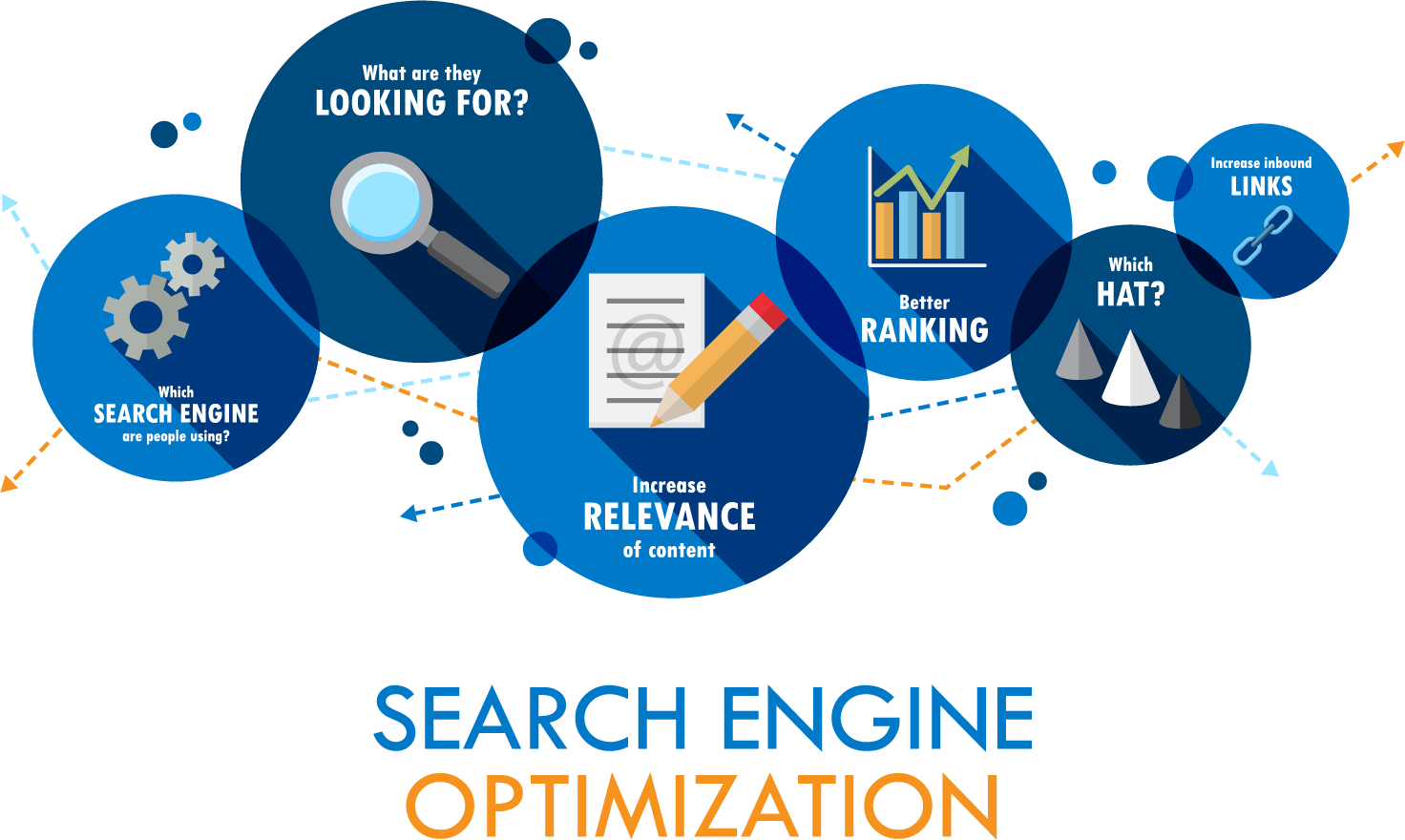 ---
---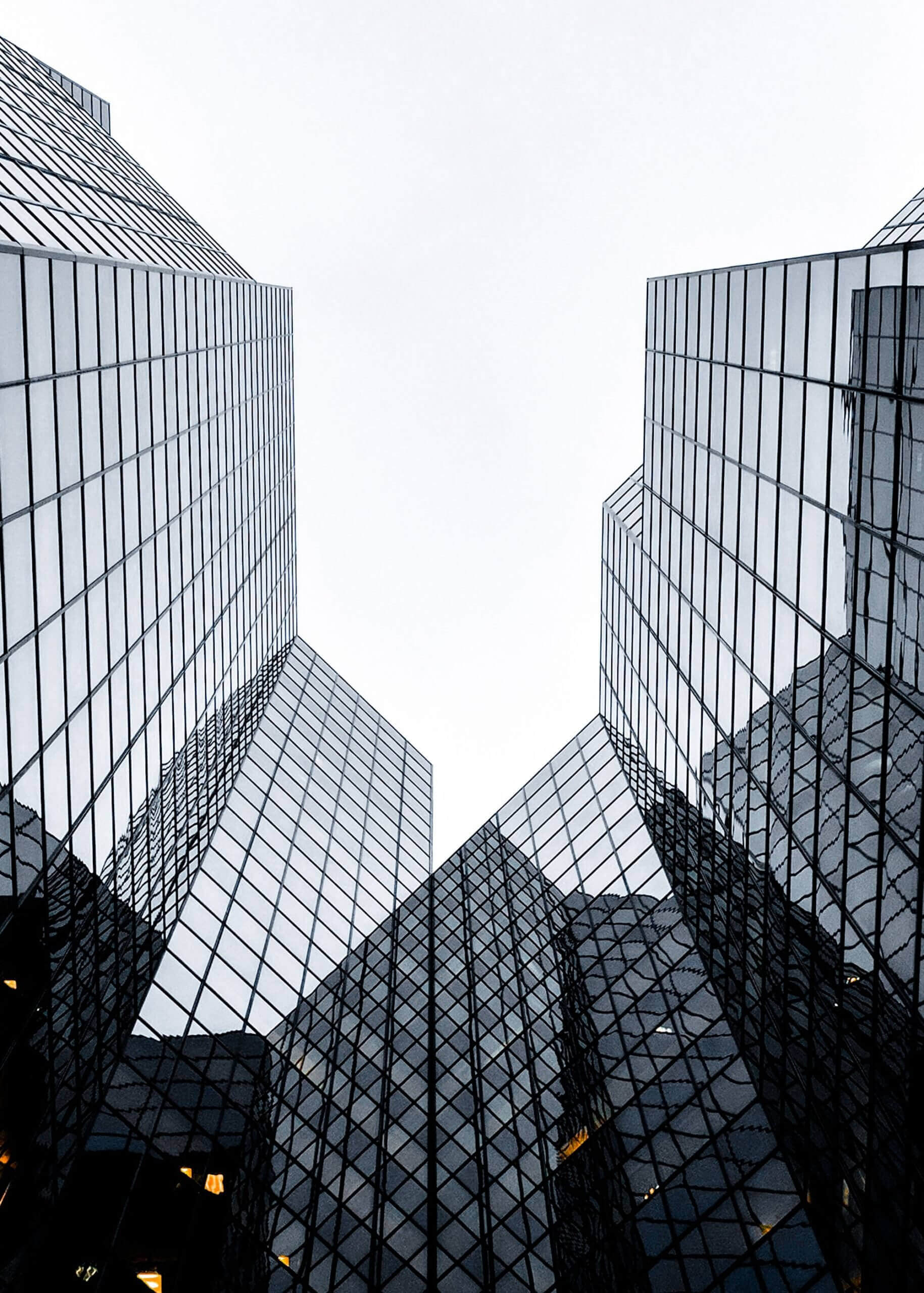 ---
---
---
Site Speed & Mobile Page Speed Optimization:
Google attributes heavy importance to site speed when ranking websites. We'll collaborate with you to achieve speedy page loads across all devices, including mobile, to avoid penalization in Google's search engine rankings.


Content Creation & Content Marketing:
Despite the importance of keyword research, creating relevant, high-quality content that appeals to your target audience is equally vital. We can assist you in developing a content marketing strategy that drives organic traffic and conversions.


Link Building:
High-quality backlinks and link-building within your website are fundamental for search engine ranking. We can help you build relevant, high-quality links, while avoiding common mistakes that can result in Google penalties.


Penalty Recovery:
If your website traffic isn't showing up in search engine results, it might be because your website was penalized by Google. Our team of seasoned penalty recovery experts can help get your website back on track.


Fix Indexing & Crawl Errors:
There could be instances when your web page isn't indexed by Google or other search engines due to errors in your website code or structure. We can aid in rectifying these errors, ensuring your website is properly indexed and easily discoverable by potential customers.
Free Brand Positioning Analysis.
---
Local Market Analysis

Plan of action

Tangible Results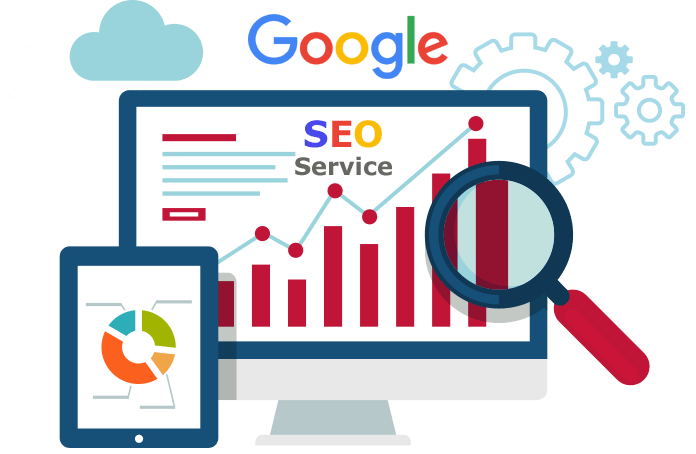 ---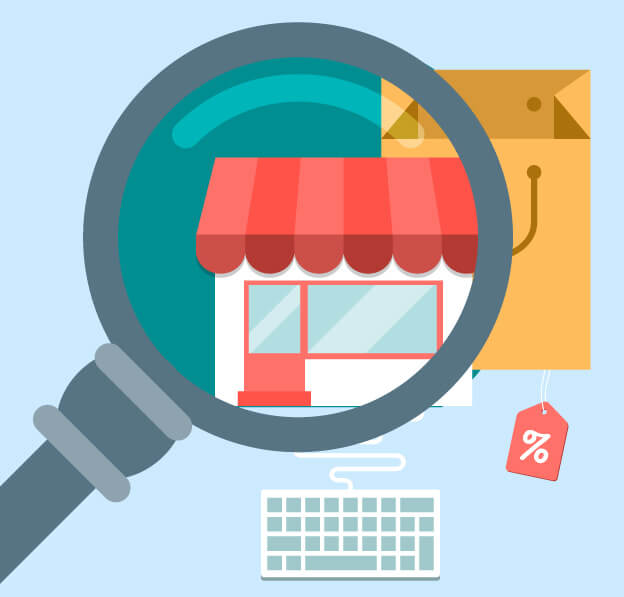 ---
---
Choose Our Local SEO Experts in Mobile, AL Who Can Propel Your Business Growth
When it comes to choosing an SEO expert in Huntsville, RankWorks is your trusted partner. Our highly skilled and knowledgeable SEO consultants understand the unique challenges and opportunities of local businesses. With a proven track record of delivering results, we can help you take your business to new heights.
---
Google Business Profile Optimization:
If your Google Business profile isn't optimized, you're losing out on an invaluable opportunity to boost your search engine ranking and increase traffic for local searches. We can enhance your profile's visibility, helping potential customers find you easily.
---
Schema Markups Implementations:
Schema markups are code snippets that can be integrated into your website to amplify visibility in search engines. We'll help you implement schema markups for your website to appear as rich results in the SERPs, which can drive traffic and improve click-through rates.
---
Online Directories Submission:
Online directories hold significant value in local SEO. We can list your business on relevant, high-quality online directories to boost your ranking and enhance traffic.
Review Management:
Reviews play a vital role for local businesses. We can aid in managing your reviews to improve your rating and reputation. Additionally, we can guide you through responding to negative reviews professionally and positively.
Local Citations:
Local citations form a key aspect of local SEO. We will help you list your business on relevant, high-quality online directories to boost your ranking and drive traffic.
Built Local Backlinks:
For local businesses, it's crucial to generate backlinks from high-quality, relevant websites. This can improve your search engine ranking and drive traffic. We can help build local backlinks to achieve your desired outcomes.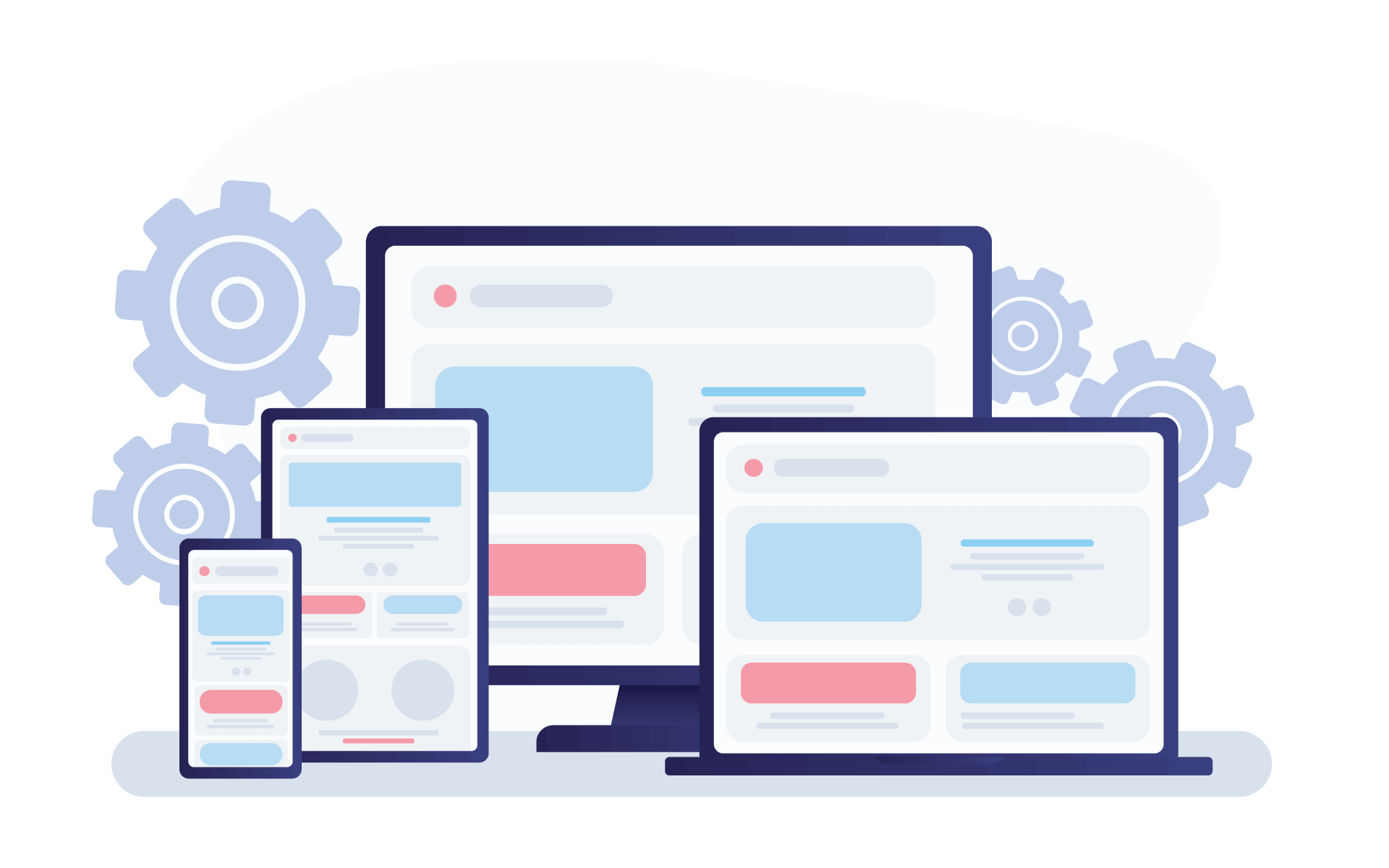 ---
Ecommerce SEO Services We Offer in Mobile, AL:
Operating an online store can broaden your customer reach and increase sales. However, making your store easily discoverable for potential customers is crucial. At RankWorks, we offer eCommerce SEO services that can help you realize your desired outcomes.
---
Optimize Site Structure:
Through our eCommerce SEO services, we can enhance your website's structure and landing page, thus simplifying navigation and helping customers find the products they are seeking effortlessly.
Fix Technical SEO Issues:
Our technical SEO services can address any technical or on-page errors on your website to ensure it is precisely indexed by search engines, thus helping potential customers find you effortlessly.
Schema Implementation For Products:
---
Schema markups can be added to your website to enhance your visibility in the search engines. We can help your product pages appear as rich results in the SERPs to drive traffic and boost click-through rates.
Keyword Research for Products & Category Pages:
Implementing the right keywords on your product and category pages is crucial to ensure they can be found easily by potential customers. We can assist in researching and selecting the right keywords to enhance your ranking and drive traffic.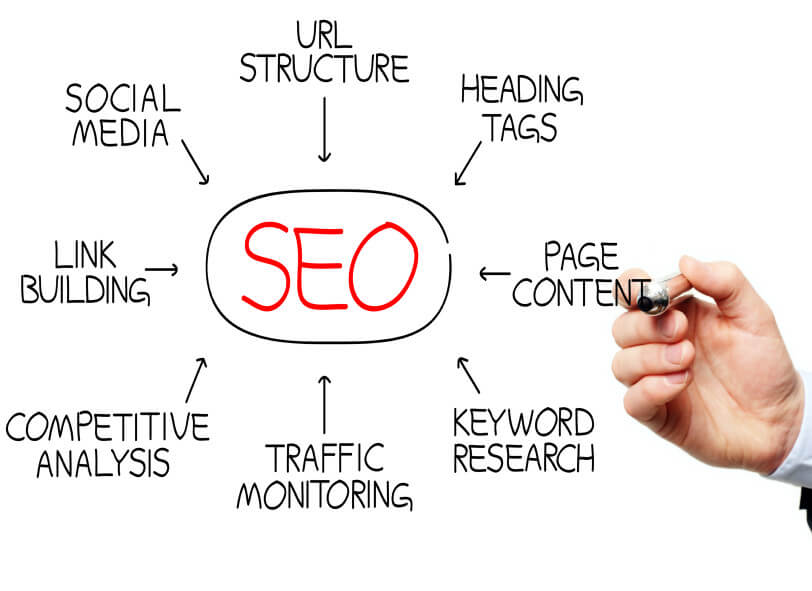 Content Writing for Product or Category Pages:
Content significantly impacts your eCommerce website. Our content optimization services can help you craft high-quality, keyword-rich content for your product and category pages, generating traffic and establishing your brand identity.
Conversion Rate Optimization:
Merely driving traffic to your website isn't enough. You need to ensure this traffic converts to sales. We can help optimize your website for conversions, driving sales and revenue.
Enhance User Experience:
Creating a user-friendly website is crucial to induce customers to make a purchase. We can assist you in enhancing your website's user experience, thus making it easy for potential customers to find what they're looking for and encouraging them to make a purchase.
Our Ecommerce SEO Specialists Provides Results-Driven Solutions for your Online Store
---
If you're an online store owner in Mobile, AL, RankWorks can help you reach the business goals you're aiming for. Our range of eCommerce SEO services are designed to enhance your search engine ranking and drive traffic to your store.
Shopify SEO Services:



RankWorks is the leading provider of Shopify SEO services in Mobile. We offer various Shopify SEO services designed to boost your listings and product rankings in the search engine.
WooCommerce SEO Services:
If your online store is powered by WooCommerce, we can help optimize your website for search engines. We offer various WooCommerce SEO services designed to improve your ranking and increase traffic.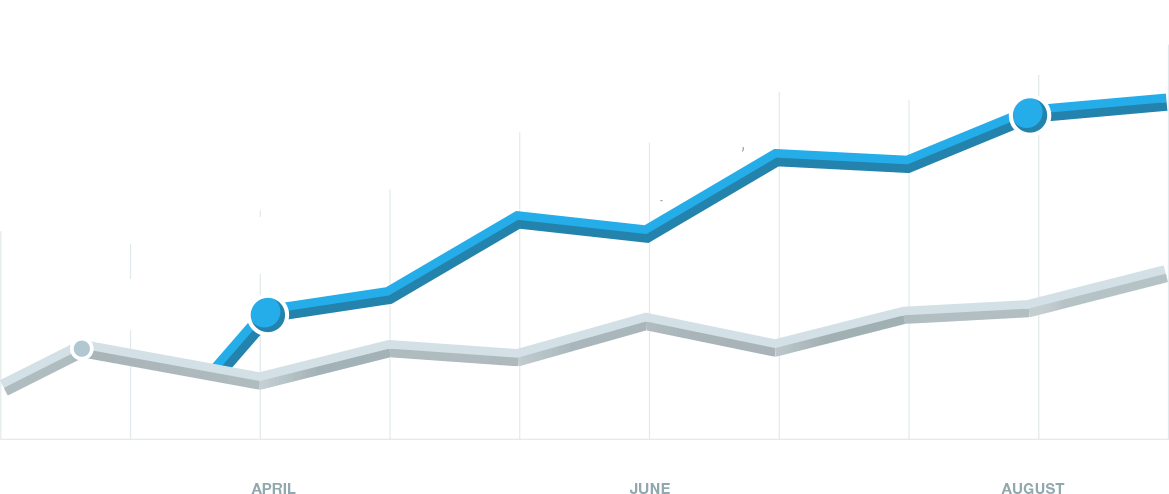 ---
Industries We Offer Our SEO Services
---
---
Construction, Finance, Higher Education, Law, Logistics, Manufacturing, Plumbing, Real Estate, Retail, Travel, etc. are among the industries that we serve. Each has unique needs, and we specialize in customizing our approach to meet these requirements and exceed our client's expectations.
---
Our SEO Services include:
On-Site SEO

Keyword driven content that rank high

Off-Site SEO

Backlinks, High Value PR Sites and Local Citations

Social Media SEO

Ensuring your social media pages add
value and maintain consistency
Why Choose RankWorks As Your Mobile, AL SEO Company?
While SEO might seem straightforward, it's a complex and constantly evolving field. At RankWorks, we stay up-to-date on industry standards, ensuring you don't have to.
We are a team of SEO experts who take pride in helping our clients grow their businesses. We offer a variety of services tailored to improve your search engine ranking and attract more customers.
Our digital marketing team offers our clients a 100% satisfaction guarantee on all our services. We're confident in our capabilities and believe we can help you achieve your objectives, whether it's to increase lead generation or drive more traffic to your pages.
Contact our marketing agency today to learn more about our professional Mobile SEO services. We'll be more than happy to address any questions and assist you in getting started.