What is Social Commerce?
To put it simply, social commerce uses the power of social media platforms to promote products and services. It is worth noting that the term social commerce is quite ancient in the context of the Internet age, as the term was first coined by Yahoo back in 2005. However, social commerce has been catalyzed as an e-commerce powerhouse in our post 2020 climate, and businesses have been scrambling to change their marketing strategies in order to reap its many benefits.
Social commerce was first described a set of online collaborative shopping tools, like user ratings, forums discussing products, and online peer recommendations, all used by the consumer to drive purchasing decisions. While social commerce and its attachment to online social proof is no new concept, this form of how consumers interact has evolved over time, mainly by marrying digital entertainment with an online shopping experience. The two are more interconnected than ever before, so that social commerce exists beyond the more calculated research stage of user reviews and product recommendation forums. Moreover, the future of social commerce is even more interactive than before, and its high-potential as an e-commerce tool is falling into the hands of social media influencers. Paying attention to these changes as they appear on social channels is now more important than ever. The experience of shopping online is already turning into a new era of seamless purchasing experiences on social media platforms that have already proven to be the hearts of high conversions and product discovery.
The future of social commerce in North America can be predicted when looking to China
In China, sales generated by social commerce tripled since 2018, with $363 billion projected sales in 2021, making up 13% of all e-commerce sales. China is advanced in the social commerce space, as companies like Alibaba and Tencent have fully integrated social media, digital payment infrastructure and product discovery into their platforms. This enables users to buy a product or service on the social media platform without any interruption. Businesses based in Silicon Valley are only now starting to catch up.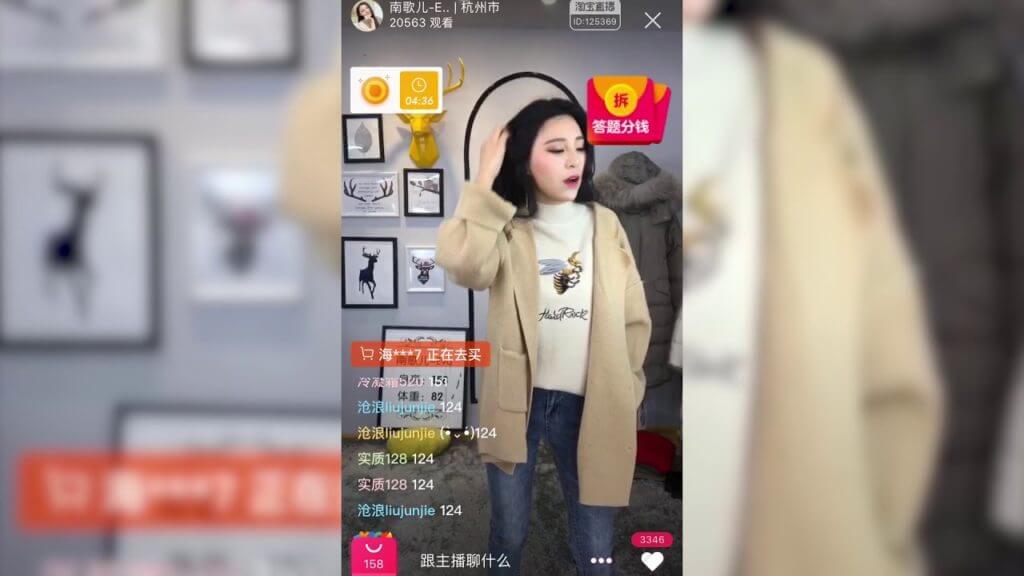 How far has social commerce come on social media platforms in North America?
Social media networks are aware of the importance of their platform's impact on online buying. Finally their functionalities and interfaces are beginning to emulate those of Chinese social platforms when it comes to making it easier for potential customers to shop products on user generated content. Companies like TikTok, and Instagram and Facebook are pulling brand accounts onto their respective social media site or app, so that sales can be made seamlessly within their platform.
Tik Tok
Tik Tok has collaborated with Shopify in order to create a more streamlined social commerce experience, quite similar to those found on Chinese apps. TikTok has added a shopping tab that syncs brands shopping catalogs, so that users no longer have to leave the app to buy a product recommended by their favorite TikToker.
Instagram
Instagram shopping has also made it easy for advertised products to be purchased directly on the app, as they have been rolling out Instagram Checkout globally since March 2021. Instagram is a great place to showcase fashion and beauty products. Users can now click on a tag and buy a product they see an influencer using or wearing without being redirected to an e-commerce store.
Facebook
Facebook has created Facebook Shop in order to provide an e-commerce alternative for brands and businesses who would like to advertise on their platform and create a customizable storefront right on their website. It achieves yet another smooth purchasing experience, however, Facebook relies more-so on digital ads rather than influencer marketing, at least in North America.
The power of social shopping
While social shopping comes in many forms, such as group buying amongst a smaller social network, live stream shopping events have proven to be one of the most profitable. The broad definition of social shopping is when a user's buying process involves social media networks to share, recommend and suggest products and services. This type of e-commerce methodology combined with the persuasiveness of large influencers is proven to be extremely lucrative. For example, a popular social media influencer in China live streamed a shopping event to over 149 million users and generated $719 million in sales over the course of two days. This was thanks to the interactivity and the streamlined purchasing experiences within Alibaba's Taobao Live platform.
How the future of social commerce and a more streamlined customer experience will drive sales
There are a few more steps to traditional e-commerce sales funnel. Normally, they are:
The user discovers a product being promoted or simply used by either a large social media influencer or trusted micro influencers on social networks like Instagram or TikTok
User decides they would like to buy the product being advertised
They find the link to the product via tags or descriptions
They are then redirected to an e commerce site
The user then purchases the product online (how ever many steps this take varies between brands)
Social commerce eliminates steps 2, 3 and 5, so that users may make a purchase right on the app they are scrolling through, without having to redirect users to an ecommerce site, and interrupt their digital experience. Streamlining the purchase process means less chance for drop off. This is a big deal when considering cart abandonment rates for mobile users, with 86% abandoning their cart before going through with a purchase. The more streamlined nature of social commerce can decrease these odds substantially.
Social media marketing and its power on social media users
While traditional advertising is certainly a thing of the past, even digital ads aren't as effective on Gen Z/Millennials as their Gen X/Boomer counterparts. These groups are becoming more and more resilient to digital marketing tactics, while also being in search for more authentic content through their social media accounts. Moreover, social marketing strategies are not only using targeting tools provided by their chosen platforms, but they're able to partner with influencers whom attract an audience that have similar interests and trust in what the influencer is recommending. This yields a more unsuspicious experience if an influencer were to highlight products, as opposed to a digital or television advertisement. As social commerce evolves, its perks do as well, especially when comparing it to traditional advertising. Here's why you should consider social commerce when evaluating your marketing budget:
The average user is spending more time on social media
Social media usage is still growing, despite the world slowly opening up, with total minutes spent per day jumping from 145 minutes in 2020, to 152 minutes in 2021. Time spent on Facebook, Instagram and TikTok are 35 minutes, 33 minutes and 31 minutes respectively. More time on social media equals more opportunities to convert and drive sales, making social commerce a great avenue for brands to sell directly to potential customers.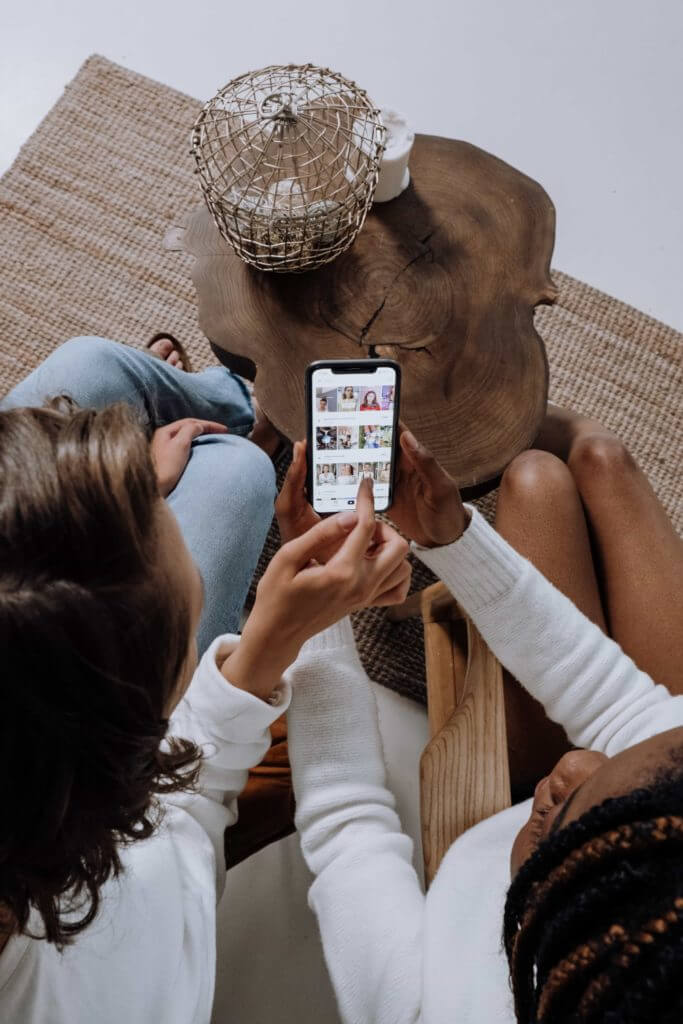 Users trust social posts more than traditional advertising
When pulling data on conversion rates, brands have reported significantly higher sales as a result of using social media influencers for promotion, rather than traditional advertising models. This is because consumers trust the influencers that they follow. This is because as mentioned before, traditional forms of advertising tactics are viewed as inauthentic compared to a relatable influencer who shares similar interests and values with the customer.
This makes platforms like Instagram, TikTok and Pinterest main avenues for product discovery. While e-commerce exists for customers to simply purchase products, social commerce creates a hybrid of social interaction and shopping online, making it much easier to drive traffic to your e-commerce site. Moreover, by highlighting products in a social feed, you can at least achieve brand awareness, even if you didn't find success in converting a potential customer.
Coming up with a social commerce strategy for your business
Pay attention to what online consumers are saying about your product
Social media marketing doesn't have to focus only on the analytics of your Instagram business account. Paying attention to what people have to say about your product or service on places like Twitter can be extremely beneficial from a customer service standpoint, as 67% of customers seek customer service through social media platforms. By answering questions and offering support on these public platforms, you will make the customer that's reaching out to you happy, while at the same time establishing your brand as trustworthy and worth doing business with.
Know your target audience and which social media sites they tend to go to
By investing some time and resources into marketing research, you can figure out which groups you can effectively target when selling your product or service. If you're trying to target Gen X or Baby Boomers, then using Facebook Shop as your main social media platform may be your best bet, as 77% of people ages 30-49 use the platform, 51% of ages 50-65, and 34% of ages 65+. These numbers decrease for all other platforms. However, if you're targeting Gen Z, you might want to skip Facebook and move to TikTok, which has has 1 billion users with 48% of users ranging from the ages of 10 to 29.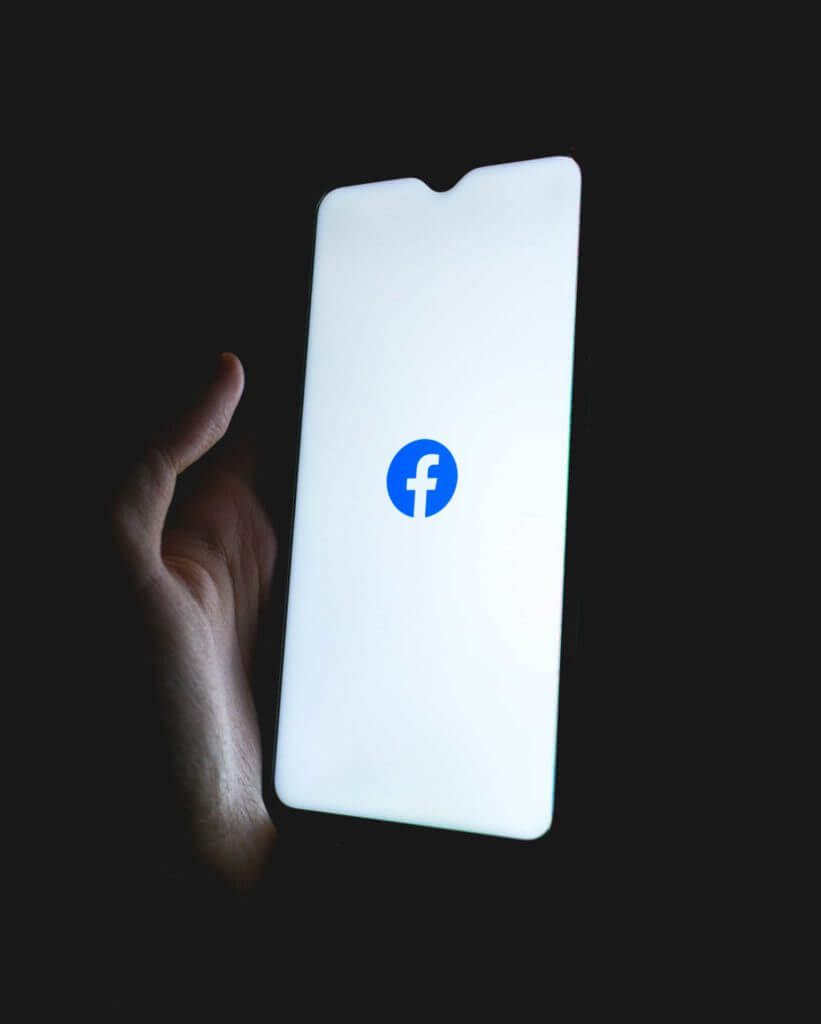 Create an online community around your brand and connect with influencers
This can start small by creating a Facebook page for your friends and family to support you. As customers make more decisions on what to buy based on the alignment of their values, you can make the values and goals of your brand known via Twitter or Facebook. Working with influencers who also align with your brands message can also bring in an already well-established community of like-minded people with similar interests.
It's time to hop on the social commerce bandwagon
The social commerce revolution has been brewing for quite some time now. But as seen in other parts of the world, it will become one, if not the main way brands will sell products in years to come.
If you have questions about social commerce, social media marketing, or would like to discuss social media management options for your business then RankWorks is here to help. We are a digital marketing agency that is focused on brand development by building beautifully designed websites that convert. We are experts in social media management, content creation, search engine marketing, and a full range of other online marketing methods. To speak with one of our digital marketing experts or to get a free online business evaluation please don't hesitate to contact us.