Gone are the days when people needed to check the local newspaper or the yellow pages for someone who would either remodel their kitchen or bathroom. For an increasing number of consumers, such habits are dated mainly because of how technology has advanced. The fact that we are in this digital age makes it absolutely essential for any type of business to enjoy an online presence. Whether it's a website, a social media page, an e-commerce platform or a combination of the three, going online with your products and services will basically enable your business to reap major benefits.When your business has an online presence, your clients and potential clientswill all be able to see you there and this will, in turn, expand your customer base. One thing you should be assured of is that even the smallest of business can also benefit greatly from a web presence. Some of key considerations as to why your business should have an online presence include;
Visibility; an increasing number of consumers log on to the web on a daily basis, for the purposes of researching certain products or services. Your business needs to be on the web so that in the event that they search you or your products and services, they will easily find you.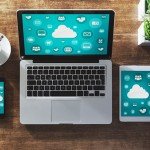 Reach; when you have a website, your customers and potential ones will actually not be limited to a physical location. Your physical location may be in Boston but customers may be located in San Diego. When you market your products and services online, you basically overcome distance barriers since potential or return customers will be ordering from just a few key strokes away! The fact that mostsocial media platforms have a share-ability button makes it easy for customers to easily spread the word about your business to their friends.
Customer service; your customer satisfaction increases when they log on to your website and they easily find the information they were looking for.
Competition; consider hiring RankWorks to design your website and develop your online presence since this will level the playing field. For small companies that compete with large ones and still want to stay in the game, a dynamic and mobile responsive site is essential.

Credibility; having a professionally done website will enable partners, customers and even potential customers take you and your business seriously.
Learn more at rankworks.net or reach out to a web specialist at 877-625-7265 to see how we can help you develop the online presence of your business!