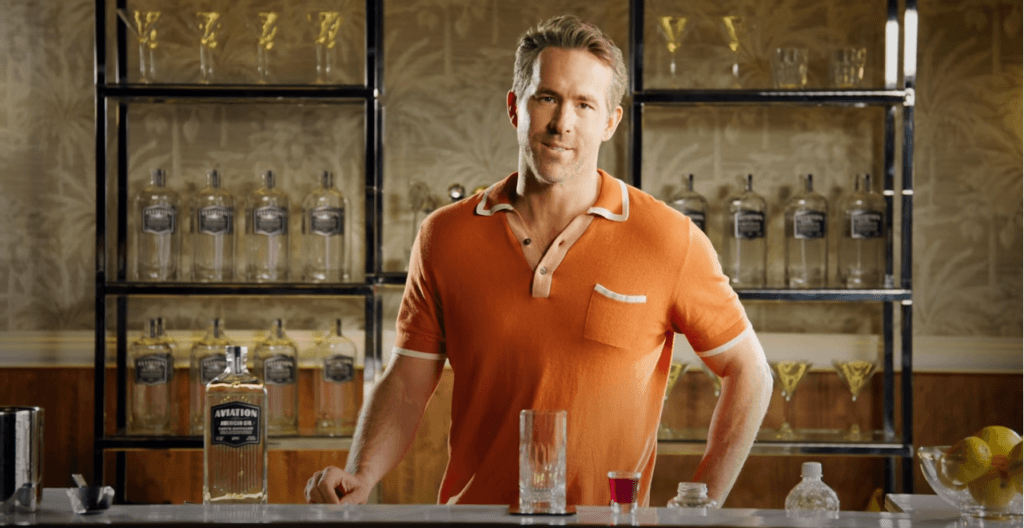 What Strategies Does Ryan Reynolds Use and Apply to Successfully Grow His Business Ventures?
Ryan Reynolds is a Vancouver born and raised actor and film producer, and has had quite a successful rise to fame and stardom since he began acting in his early teenage years. You may know him as Deadpool, his Marvel alter-ego, former People's "Sexiest Man Alive", or simply as one of Canada's Hollywood sweethearts – but do you know him yet as the highly skilled marketer and businessman that he has proven himself to be?
Over the last several years, Reynolds' has solidified his place in the world of business by purchasing stakes in numerous companies, such as Aviation Gin, Mint Mobile, and Nuvei, and spearheading many of their digital marketing campaigns. His net worth has grown exponentially from an estimated $210 million in 2019 to a staggering $355 million in 2023.
Most recently, Reynolds has made headlines for his robust investment in France's Alpine F1 team.
Reynolds' Recent $218 Million Investment in the Alpine F1 Team
Alongside his friend, past business partner, and It's Always Sunny in Philadelphia actor Rob McElhenney and fellow actor Michael B. Jordan, Reynolds is part of an investor group that recently purchased a 24% stake in the F1 team worth €200 million, or $218 million USD. Alpine has struggled in the past to contend with F1's top frontrunners such as Red Bull Racing, Mercedes, Aston Martin, and Ferrari. Fans are hoping Reynolds' involvement in the team can change this.
With Reynolds' shining achievements as a businessman in the past, it is the hope of many that his sizeable investment and efforts towards marketing, advertising, and increased brand recognition can help Alpine climb the F1 ranks and become a force to be reckoned with.
Gin, Soccer, and Cell Phone Plans: Reynolds' Successful Track Record in Past Business Ventures
Throughout his career, Reynolds' has proved himself to be quite the talented and successful man of affairs, having invested in several companies and becoming an integral component to their individual successes. These business ventures have varied from an alcohol brand to sports teams, proving Reynolds' versatility in business strategies and approaches. Let's take a more detailed look at these entrepreneurial ventures.
Maximum Effort
In 2018, Reynolds launched his film production company and digital marketing agency Maximum Effort alongside co-founder George Dewey. The company has already produced several films since its initial conception, while Maximum Effort Marketing has created ads for several films and brands including Reynolds' own Deadpool franchise, Aviation Gin, and Mint Mobile.
Maximum Effort has been noted for its ability to quick create ads related to current trending topics, a skill which Reynolds' himself has dubbed "fastvertising" that can help foster brand buzz and recognition.
Aviation Gin
In early 2018, Reynolds purchased an unspecified stake in the gin brand Aviation American Gin, taking on the roles of not only owner but also brand spokesman and creative director. Reynolds produced several successful advertisements often starring himself. His cheeky humor and laid-back marketing style has proved its popularity and effectiveness, with these ads racking in millions of views each time. Between the years of 2018 to 2020, Aviation Gin's sales grew significantly, becoming the second-largest super-premium gin brand in the US.
In August 2020 it was revealed that Diageo was acquiring Aviation Gin in a deal valued at up to $610 million.
Mint Mobile
In November 2019, Reynolds' purchased an ownership stake in Mint Mobile that was later revealed to be worth between 20% and 25% of the company. The brand specializes in affordable pre-paid mobile phone plans, and Reynolds has starred in many advertisement campaigns for the company. Under Reynolds' ownership, the company was named 2021's fastest growing company in America.
In March 2023, Mint Mobile's parent company Ka'Ena Corporation was acquired by T-Mobile as part of a cash-and-stock deal worth as much as $1.35 billion.
Wrexham AFC
In late 2020, it was revealed that Reynolds, alongside McElhenney, had purchased Wrexham AFC, the oldest soccer club in Wales formed in 1864. At the time of purchase, the team was in the fifth division of English soccer, four leagues below the Premier League. By April 2023, the club was finally promoted to League Two after 15 years, and secured their first National League championship win in 45 years.
Reynolds' and McElhenney's investment process was recorded in a 2022 TV documentary series titled Welcome to Wrexham, produced by Reynold's own production company Maximum Effort.
Nuvei
In April 2023, payment processor brand Nuvei announced that Reynolds had invested in the company. The specific details and figures of this investment remain undisclosed.
Reynolds has since starred in several marketing campaigns for the company, employing his signature style of humor and earning the brand millions of views.
Reynolds' Foolproof Digital Marketing Strategy: Compelling Storytelling
Reynolds' seems to have a solid understanding of the importance of marketing for the development of a successful brand. You may have the best product on the market to offer, but you need to know how to properly market yourself so that people know about it and want to buy it.
Perhaps most notable about Reynolds' advertising and marketing style is his unwavering authenticity. His ads don't always feel like ads: they are sprinkled with his notorious dry humor, inside jokes, and wittiness. His laid-back approach to advertising humanizes the brands he owns and advertises for, allowing for a more meaningful connection between customer and company. They are enjoyable and easy to watch, and most importantly easy to share across various social media platforms, resulting in increased brand recognition and website traffic.
Reynolds' advertisement campaigns for Nuvei, for example, hone in on the company's Canadian roots. As a Vancouver native, Reynolds leverages his Canadian identity in his marketing techniques for the company, making it both humorous and shareable across the web.
Another marketing tactic often employed by Reynolds is tactical collaboration and partnership. In many of his business ventures, he has partnered with numerous other celebrities and brands to generate buzz and touch on topical themes and subjects.
Reynolds is not afraid to challenge and break the status-quo. Many of his advertisements mock standard marketing techniques and styles, which in itself is a successful tactic to target his intended audience. Many describe Reynolds' marketing style as substituting "spectacle" with personality and character. His ads are routinely low-budget with simple aesthetics, but featuring content that is consistently clever, authentic, and recognizable; after all, any great marketer can vouch that above all else, content is king. Reynolds' ads feel both relatable and memorable to their audience, something that is simply essential to effective marketing.
How to Apply Reynolds' Business Strategies to Your Own Business Ventures
Every business owner can apply Reynold's strategies given the proper knowledge and right set of tools. RankWorks is a digital marketing agency comprising of a skilled team of experienced professionals that can help skyrocket your business through SEO, social media management, website design, and countless other services. No matter the nature of your brand, we can tailor our services to best suit the needs of your company to help it prosper. Visit our website and contact us today to learn more about the digital marketing services we offer and how we can help get you and your growing business on the right track! And if Ryan Reynolds reads this blog post, RankWorks is ready to talk business dealings with you 🙂