That's The Question Ryan Reynolds Asks Himself Every Day While Building His Brand Online.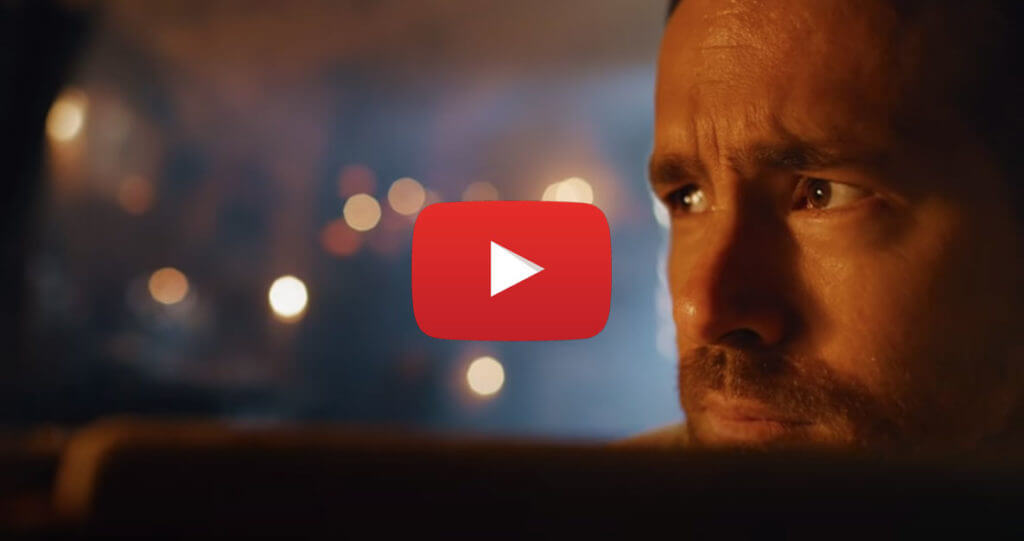 In a previous blog post, I wrote about how Ryan Reynolds had purchased a Gin spirits company called Aviation Gin and that he was leveraging the power of the internet to successfully market his brand. That post was written on January 14, 2019 and can be found here.
One year and eight months later, Ryan Reynolds has announced that he has sold Aviation Gin to the European beverage company Diageo for an initial payment of $335 million and another earn-out option of $275 million based on the performance of Aviation American Gin over a 10 year period.
So, how did he take a relatively unknown spirits brand from obscurity to an estimated value of over $610 million? The answer is that he used the power of the internet and leveraged social media marketing combined with smart digital content creation and online videos.
In his latest out of office email reply, Reynolds apologises to everyone he "told to go F*&# themselves in the last 24 hours" and that he will "still be very hard at work selling Aviation Gin for quite a long time, it seems."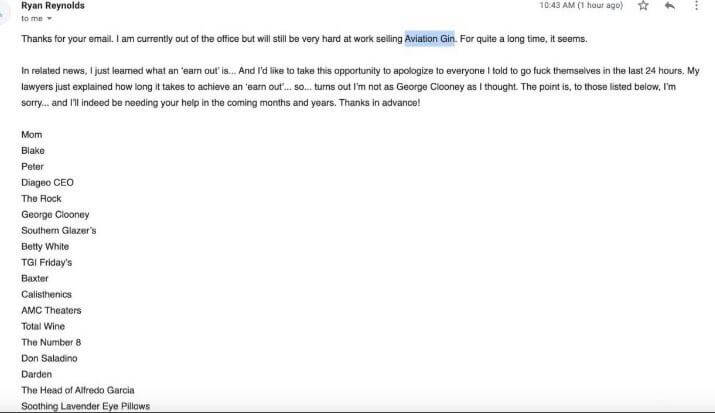 Going forward, Reynolds, who's job title was creative director and co-owner of Aviation American Gin, will reportedly remain the face of the company. He explained that "A little over two years ago, I became an owner of Aviation Gin because I love the taste of Aviation more than any other spirit," Furthermore, he said. "What I didn't expect was the sheer creative joy learning a new industry would bring … I want to thank Diageo for their incredible team and passion. We're so excited for the next chapter of Aviation Gin, which, I promise, will require just as little reading."
Reynolds commented that growing Aviation Gin has been "among the most fulfilling projects I've ever been involved with". This should be the case for every entrepreneur who is actively looking to grow their business and brand online. The only advertising that Reynolds did to grow his brand was through the use of the internet. Therefore, If you're an entrepreneur who is looking to build a successful company online then RankWorks is here to help you succeed. We are a digital marketing agency that is focused on brand development by building beautifully designed websites that convert. We are experts in social media management, content creation, search engine marketing, and a full range of other online marketing methods. To speak with one of our digital marketing experts or to get a free online business evaluation please don't hesitate to contact us.